Can AM did it! They made the most bad-ass ATV on the market! The new 2016 Renegade xMR 1000 has set the standard for what a ATV should be.
I wanted to give you my review on this machine. I was actually one of the lucky few to go see the release of the 2016 Renegade xMR. This one took me by surprise as I thought the Outlander xMRs were the baddest machines around.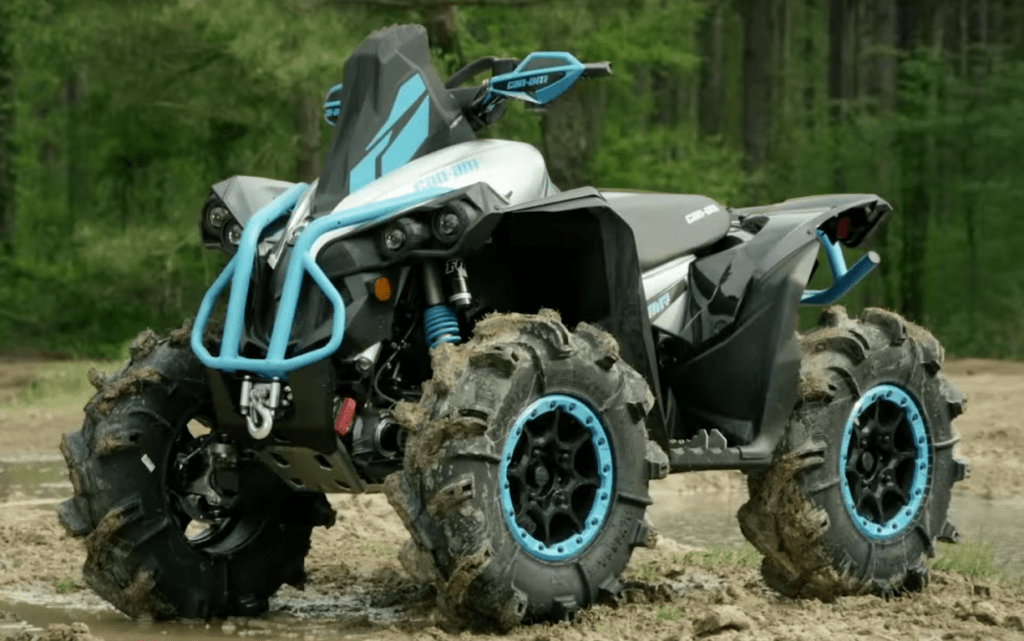 Video
Here is the video of the Renegade xMR 1000R.
Little Background
This Mud-Ready Factory Machines is nothing new. Can AM has been making xMR units for awhile and they have a version that's fits everyone needs. Can Am has a 570 xMR all the way up to a 1000 xMR. The one thing they never had is a Renegade xMR 1000.
To be honest the Renegade should have a xMR version. Its the best looking machine on the market. Its a sport model that dresses up very well.
Massive Snorkel
One thing that the Renegade xMR has over the Outlander xMR is the size of the Snorkel. The Snorkel is a little higher and flows with the machine. Many people have complained about it, but for me it looks a TON better than the PVC pipes that people use.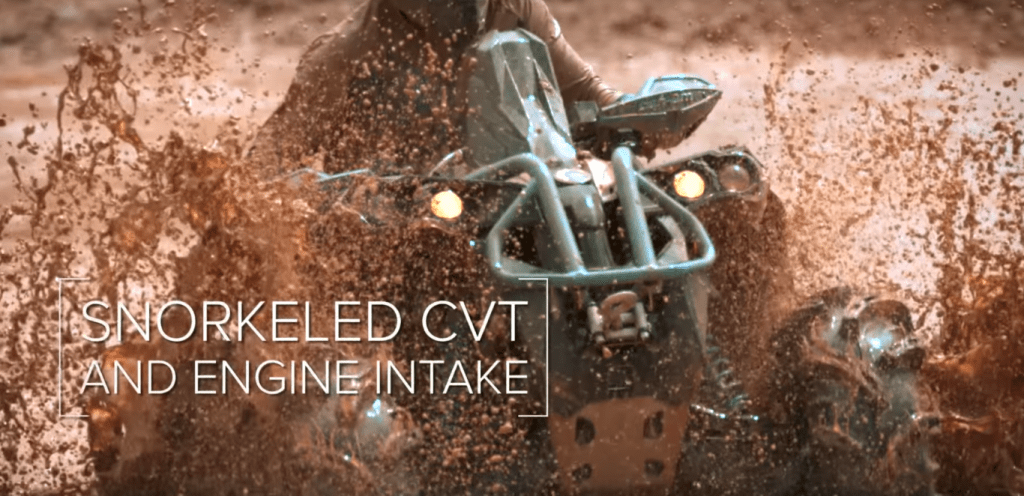 The Snorkel is also has the Gauge in it too. The Gauge is just the standard Renegade Gauge that tells you everything like Speed, Gas, Gear, and so on.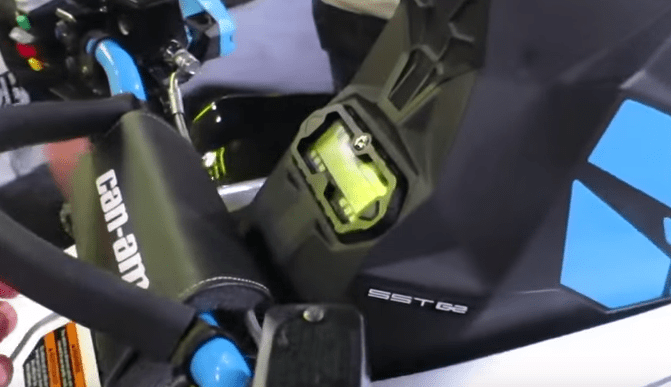 Two Colors
The Renegade xMR 1000R comes in two color options. You have either a Blue or Red you can pick from. The Red is like the other 2016 xMR's where it really stands out. The Blue is more like the quiet killer.
Comes With a Winch
Most Renegades don't come with a Winch. The xMR Renegade does come with a 3000 pound winch. A winch is a must have for any mud type of machine, because if you're not getting stuck you're not having fun.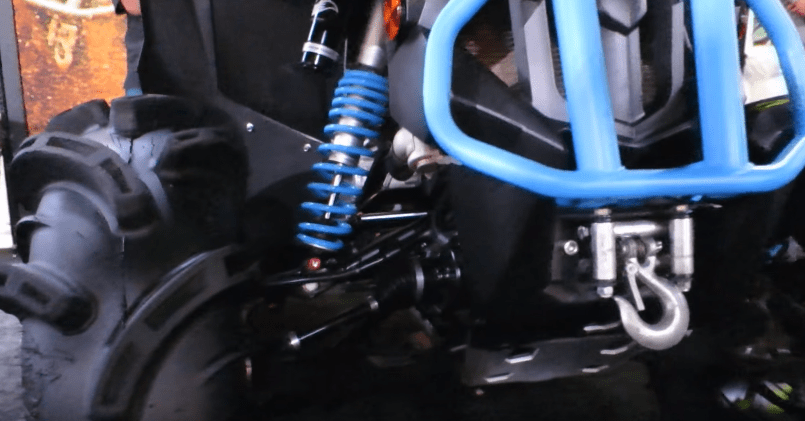 Silver Back
Nice little touch with all 1000 xMR is that they come with the big 30 inch Gorilla Axle Silverback Tires.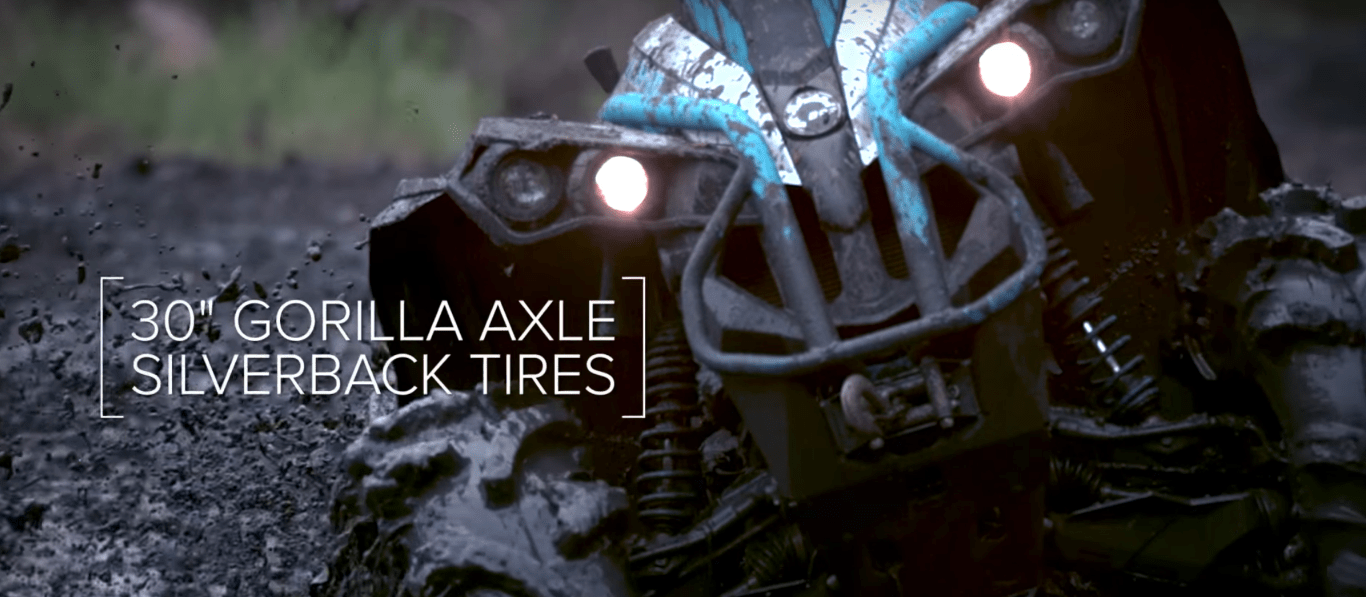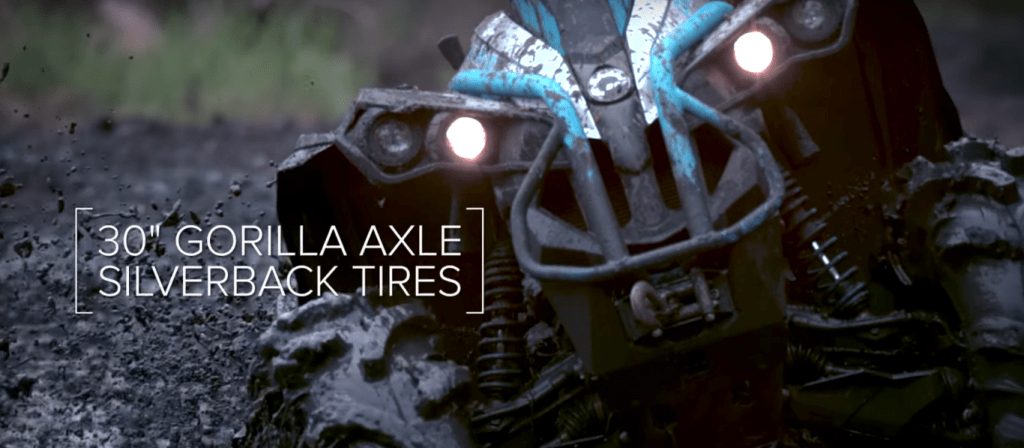 89HP
Can AM has increased the power of their 1000cc engine in the ATV line up. The new engine takes dna from the Maverick to push it to 89HP. The Renegade xMR comes with the new 89HP engine, so not only does it look mean it can back it up.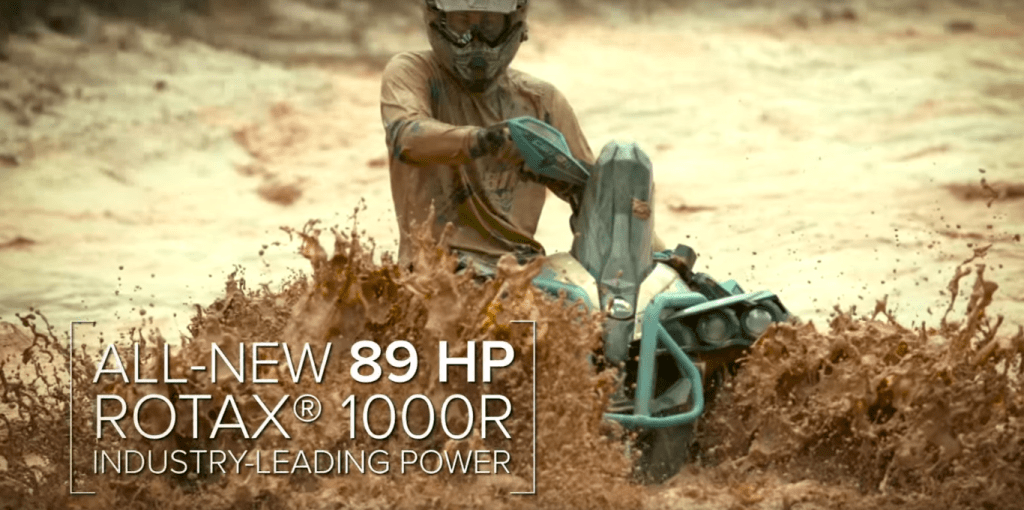 Bumpers
The Renegade xMR comes with some nice sized bumpers for the front and rear.
Renegade Features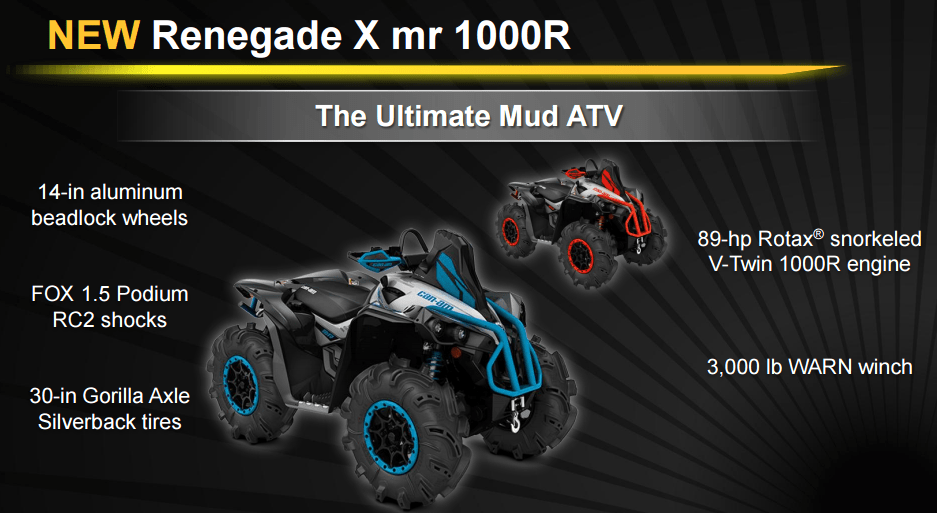 Hyper Silver
The Octane Blue and the Hyper Sliver has been a huge hit and the blue Renegade xMR 1000 has that color scheme going.
Size Spec