Its August 27th 2015 and I have some new updates about the new line of Seadoo Watercraft. The official release of the 2016 Sea Doo Watercraft will be released in mid September, but I got some more information to really get you excited about whats to come.
Most of what is posted below can be seen a pure speculation and has no guarantee of coming true. I do have some very good sources and what I wrote below is what I myself believe to be true in up coming Seadoo Watercraft release.
Don't forget to check out the must have accessories for watercrafts
Yes, More HP!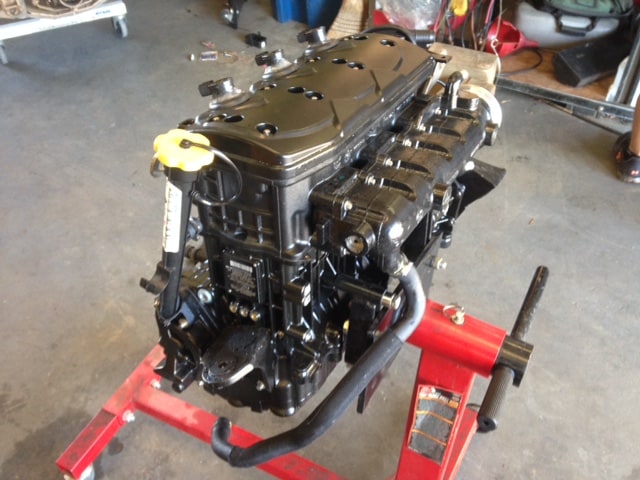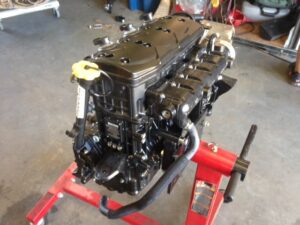 If you've been waiting patiently for Seadoo to Join the 300HP club, then you're going to be very excited about 2016. I don't know if its a new type of engine or the same engine block they've been using since 2002 – the important thing is that horse power is coming.
The current engine block can handle it, shoot it could handle over 350hp+ if needed.
I can't imagine what a 300 Horse Power Seadoo will be like? The take off speed will be crazy??? Maybe zero to 50 in 2.6 seconds??? Its like having a Super Car at a fraction of the price!
There's a catch! Not everything with a 260HP will get the new bigger engine. The new super engine will be for a select few models. If I had to guess the X-Models will get the big engine. So the RXP-X will for sure get the bigger engine and even the RXT-X. Also one more model – but no one knows what this model is? Looks like Sea Doo has something up there sleeves on this one.
Sparks Are Getting More Perks
Just when you thought the lower price point was making the Sparks a great winner, Seadoo might just give you more value when you buy certain Spark models.
It looks like if you get a Spark with iBR you'll get some extras with it. Convenience Package might come standard with it and maybe even the DESS key option. Not 100% sure on the package you'll get, but it looks like the best value will be in the iBR Sparks. (iBR is the brakes, neutral, and reverse)
Also it looks like they might be simplifying the Spark buying experience. Less confusion on the different models and what you get.
One thing that is still very certain is the Sparks are getting all new colors and the Blue one is also certain. A green Spark would be cool, but I can't confirm this one.
New Colors
It looks like newer and better colors are to come to most of the line up. Not really exciting, but for some a color can make or break a sale.
Pure Speculation
This part of the post is merely me guessing what might happen…
I'm thinking the RXP-X and RXT-X will get the new 300HP engine which will help to separate them from there brothers and sisters. It can be hard to sell a RXT-X to someone when you can get the RXT for a little less and both have the same engine.
I feel like the RXT and GTX iS LTD will keep there 260HP engines. No need for anything faster as the 260hp still pushes 70MPH and the 300HP will only increase take off speed and not top end.
What really bugs me is the 3rd model that will have the 300HP? Maybe the RXT-X aS will have it or maybe a racing style GTX?
I feel like the Limited editions will get some new "perks" instead of the standard cover and dock line and such. I really wish the GTI LTD 155 would get the Retractable Dock Lines and Depth finder.
Also I've noticed the Wake models have been very quiet here lately? Is it because no other manufacture has anything like it? The honest fact is that the Wake Models are the best sellers because you can't beat the value they give. I wouldn't be surprised to see a merger of the Wake Features moved to other models. You can actually get some of the wake features put on other models right now.
I really hope that the base model GTI and even the SE versions get something new. I am certain the colors might change ( I really like the blue ). Sea Doo has that 130HP ACE engine that would work great in the GTI line up. Imagine the fuel efficient of the Spark but in a GTI body. This is what I was hoping for with the Spark-X model. Faster, more stable, but great on gas!
With the upgrades and perks coming to Spark models with iBR, we must ask the question "why does Seadoo Still have the GTS?" Yeah, I know it's for Rental customers but why not get the GTI 130 instead? The 2015 GTS never had reverse and for few hundred dollars less you could get a fully loaded Spark with Reverse and Brakes. The only thing the GTS had going for it was that it was just a little more comfortable. I would rather have reverse and be on a Spark over the GTS any day. I feel like Sea Doo is really missing out on something here. If the GTS had manual reverse it would be a very good machine, especially for rental companies.
I can't help but to imagine the GTS with the 900cc ACE engine that the Spark has. This would be a very interesting idea. The market is creating this divide, where you have super affordable machines that are not crazy fast and on the other side you have guys who want super fast machine. It seems like we're getting to a point where its not about Speed for some and the Manufactures might adjust to that. Having a GTS with the 900cc ACE with it mapped to 110HP would be perfect for the Rental world. We all know 110 is very possible because of all the tuners out there doing it and that should push the GTI body or GTS to about 50mph which is the max speed of the 90HP Spark (maybe even 53mph). I base the 50MPH off the fact that a GTI 130 would do about 55mph, so 50 sounds very reasonable. Could this be what Seadoo is planning on doing to the GTI line up?
Conclusion
Whatever Sea Doo is planning on doing it seems to be very Watercraft centric. Something big is going to happen or even multiple big things are going to happen. All we know is that we got to wait til mid September.