Having a Tube for the boat or Jet Ski is like having peanut butter with your jelly. Towable tubes have really taken off in popularity and with popularity comes some crazy cool and very odd tubes.
We have listed the strangest, the oddest, and downright funny towable tubes on the market. You won't believe how crazy these designs get!
Hot Dog Tube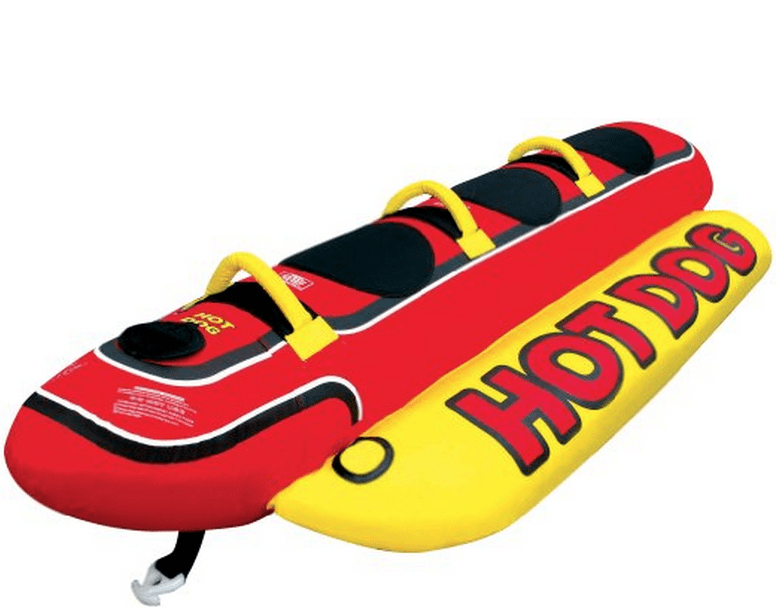 Probably the most well know towable tube for looking odd is the Hotdog Tube (Amazon Link Ad). Design to be long and having riders sit one behind the other its sure is a blast. There is no doubt you'll get a lot of looks and you won't stop smiling because it's one of those items that just puts a smile on your face.
The Bandwagon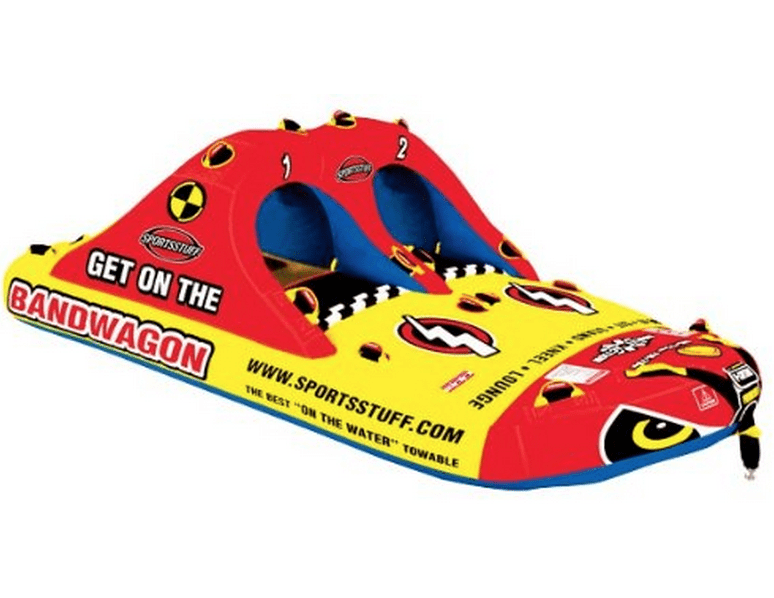 This next towable tube that is a little odd sure does have a lot going on for it. Its got seats everywhere and even places for you to stand on. This tube looks more like a playground toy than an actual tube for a boat. People love this Bandwagon tube!
Check out the SPORTSSTUFF 53-1620 BANDWAGON 2+2 Towable Here. (Amazon Link Ad)
Poparazzi Tube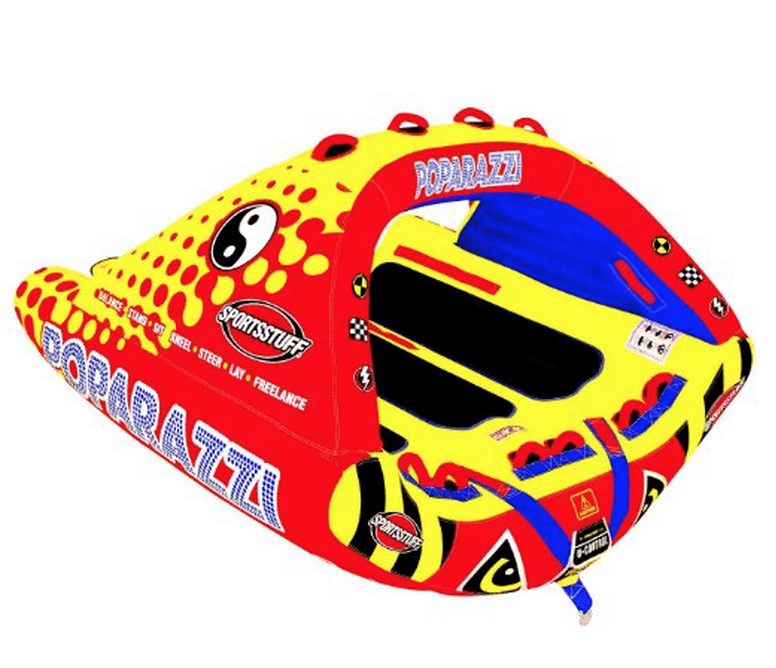 This has been the best tube I have ever been in! This thing is such a blast. The round bottom allows for some crazy moments on the water.
The best part is that you can even stand up which raises your center of gravity makes the tube so much more fun.
Check out the SPORTSSTUFF 53-1750 Poparazzi Towable here (Amazon Link Ad).
Dragon Tube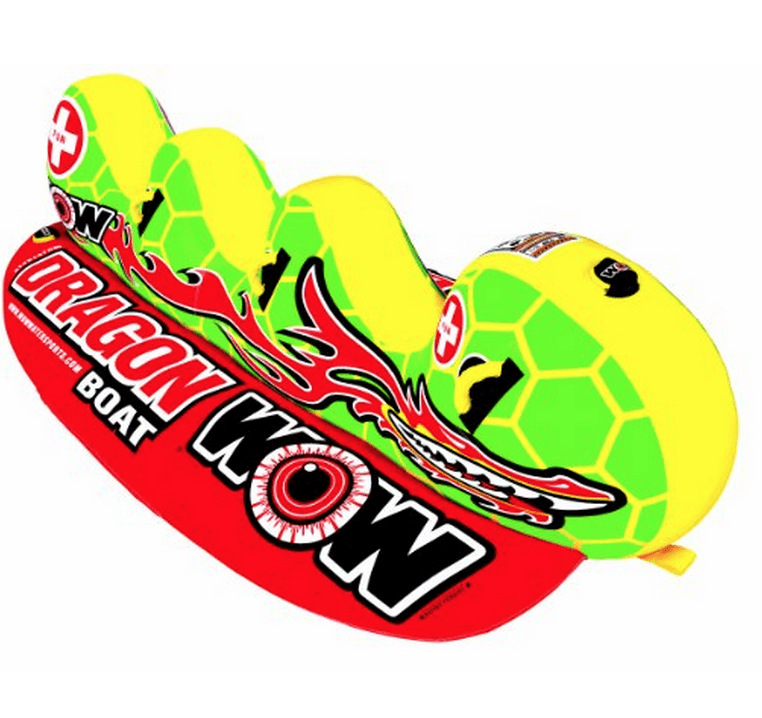 Just like the Banana Tube you also have the Dragon Tube. I find the Dragon tube (aka Loch Ness Tube) to be a little better than the hotdog one for the simple fact of it holding you in. You get the back support and something to really grab on to. Plus Dragon sounds cooler!
Check out the WOW World of Watersports 13-1060, Dragon Boat Inflatable Towable, Ski Tube, 3 Person Here.  (Amazon Link Ad)
Sumo Tube Splash Guard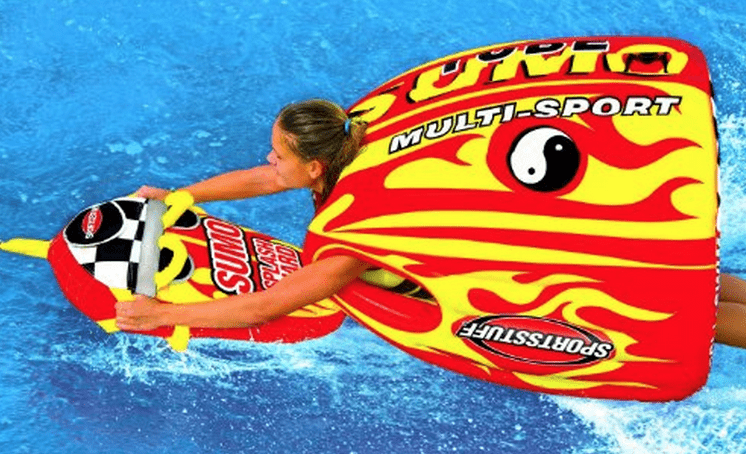 The Sumo Tube, or the ride of your life Tube, is the most playful and oddest tubes on the market. It's a one-person tube that really gets you close to the water. One big perk is that if you fall off it doesn't hurt since you're surrounded by the entire tube.
My favorite part about the tube is not being towed but instead riding the waves at the beach. This is the best tube for riding the waves and makes boogie boards seem lame.