The most popular and probably the best windshield for the Can Am's F3 Spyder has got to be the Blue Ridge Windshield. I'm sure many of you are wondering what you get inside the box when you buy it. Also, might be wondering how hard it will be to install or if you could install it yourself. Check out our quick overview of the installation of the windshield below.
The good news is that its really simple to install the Blue Ridge Windshield. You will need to set aside a good 30 minutes for install. When we installed the windshield on an F3 Spyder it didn't take us nearly 30 minutes but we figure that's a fair time.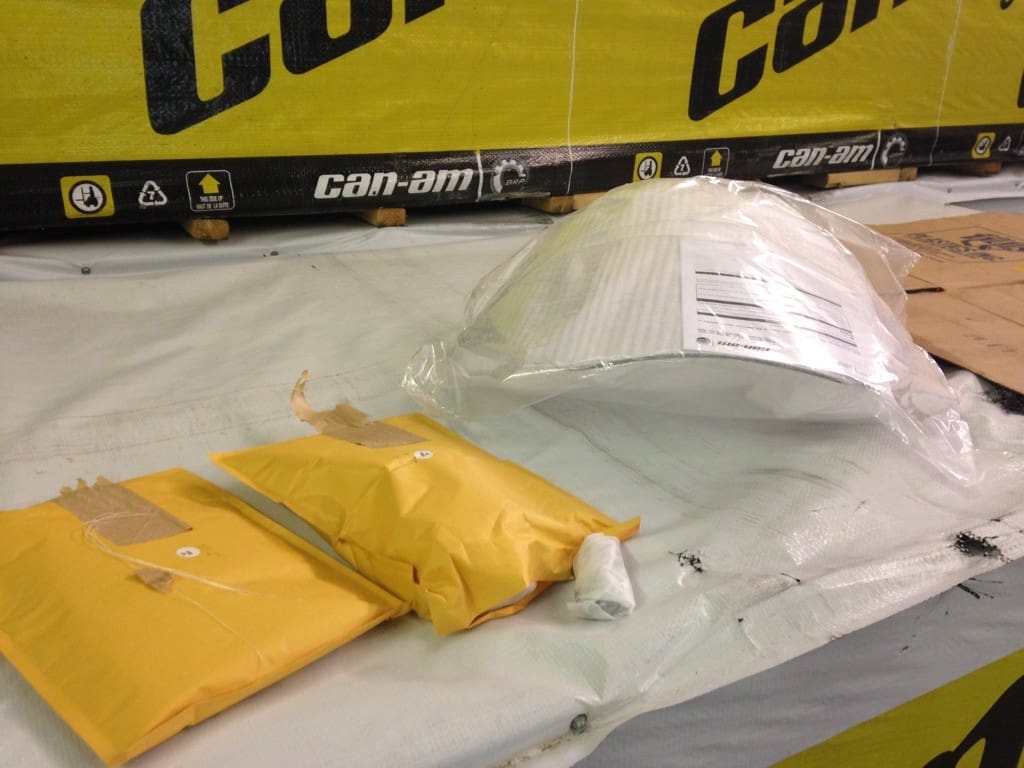 Inside the box we see the windshield itself and two packets with all the hardware in it.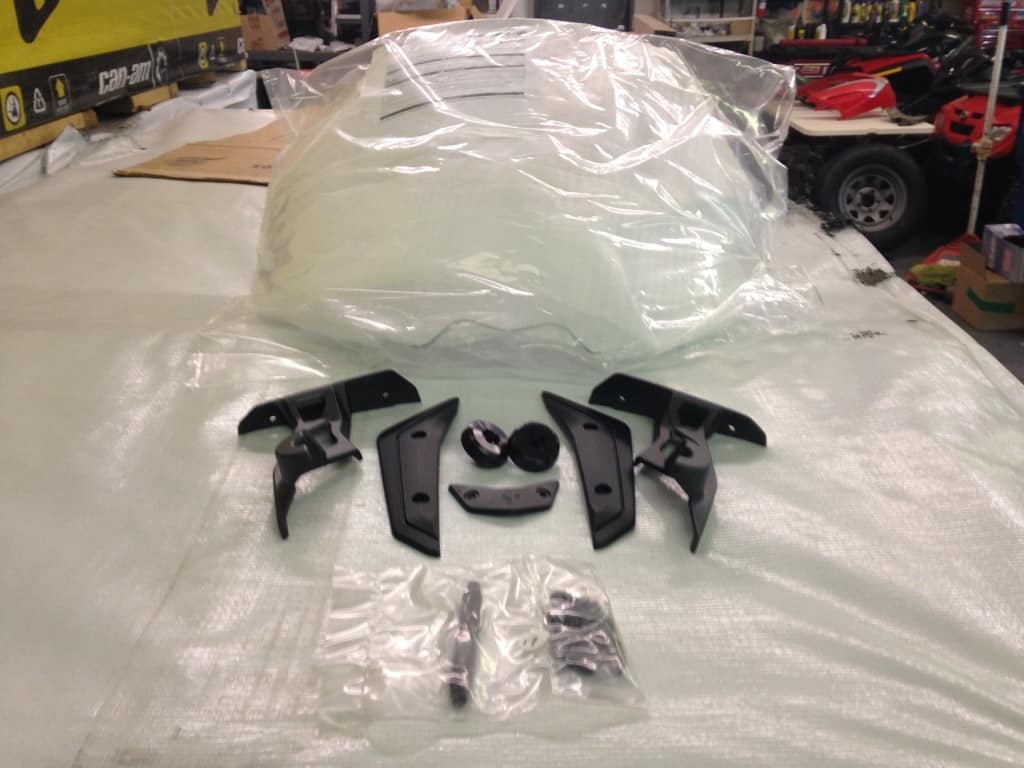 What we have here is the full layout of all the parts needed for the installation of the Blue Ridge for the F3. I never really realized that there were this many parts when I first open the package. I figured that it would be something like on the RT where you just put in the four bolts and your done. Not a big deal, still very easy to install.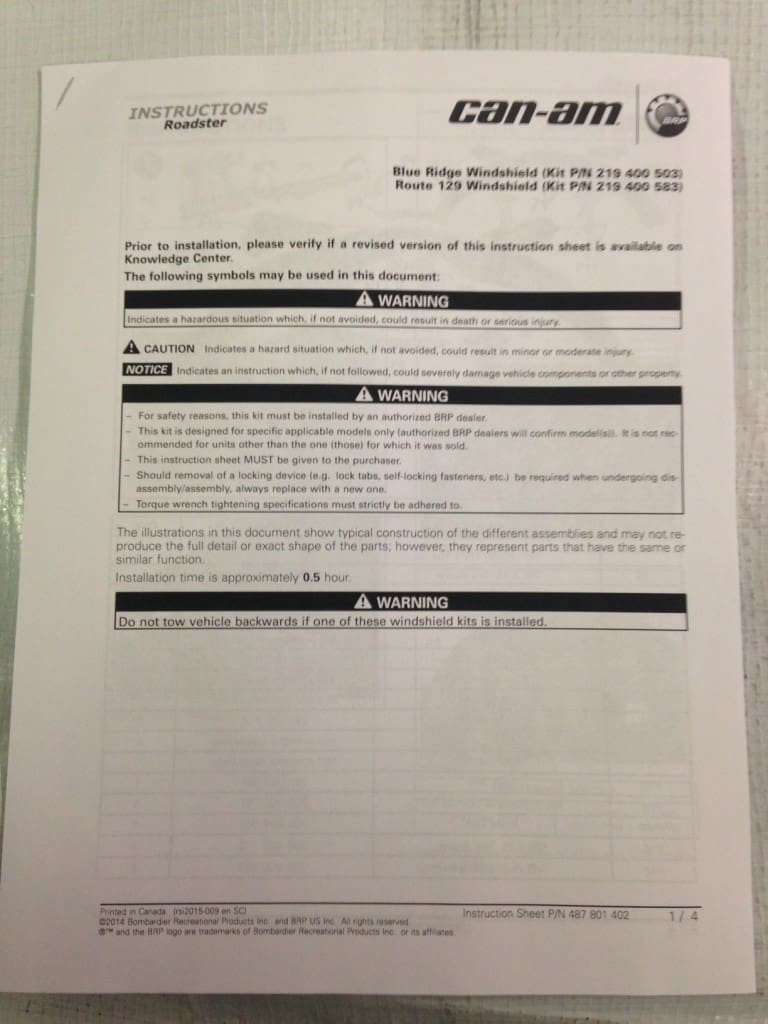 Above is the front cover of the install sheet with the part number 219400503. It also looks like these install sheets will work with the Route 129 F3 Spyder Windshield too.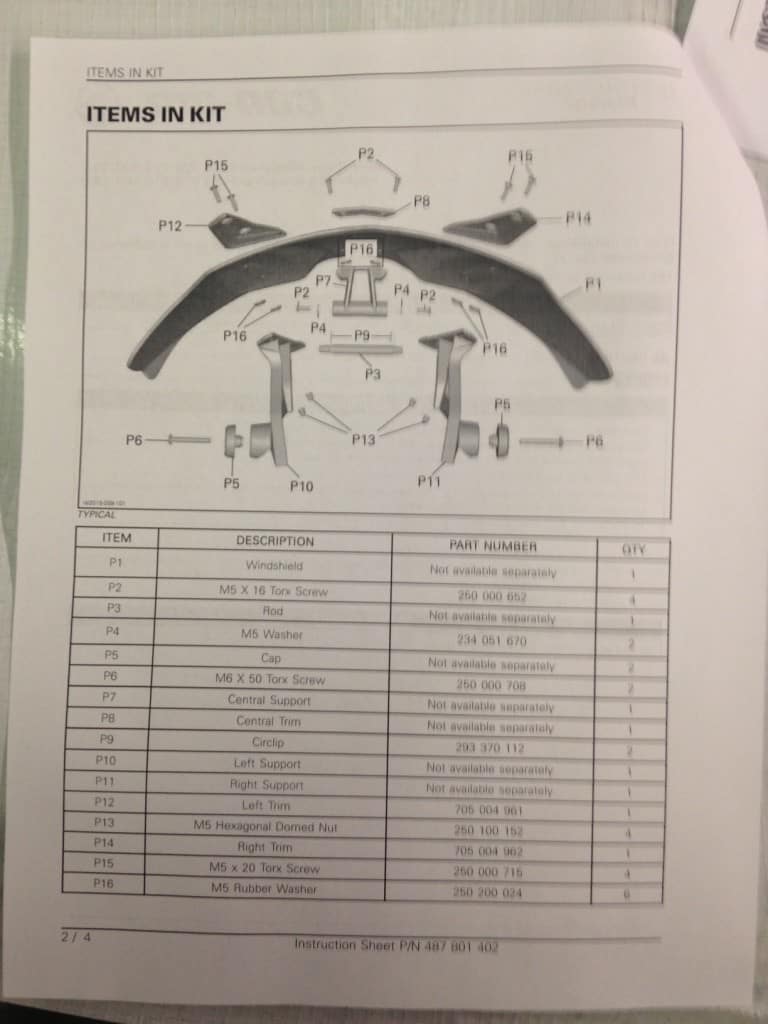 Above is all the need parts in the package, kind of like a checklist to make sure you have everything.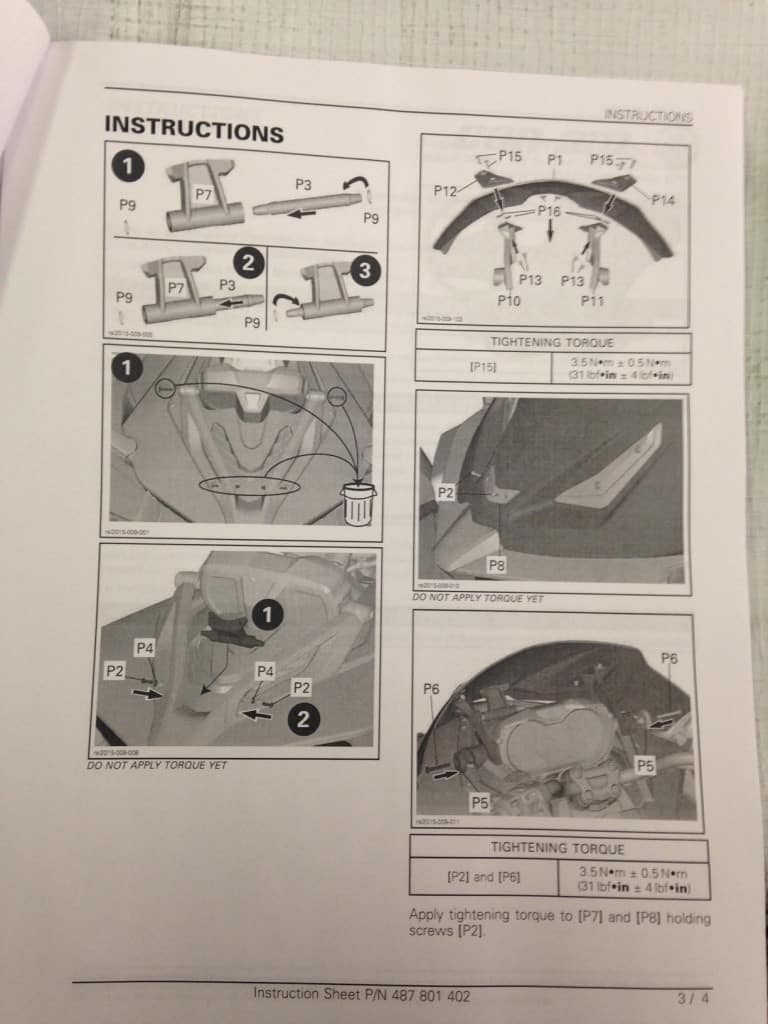 These instructions are kind of short on words but they do tell you everything you need to know. The great thing about the F3 is that it seems they thought of accessories before they built the bike. Everything is easy to install and doesn't require major modifications of drilling or cutting. Everything just seems to work.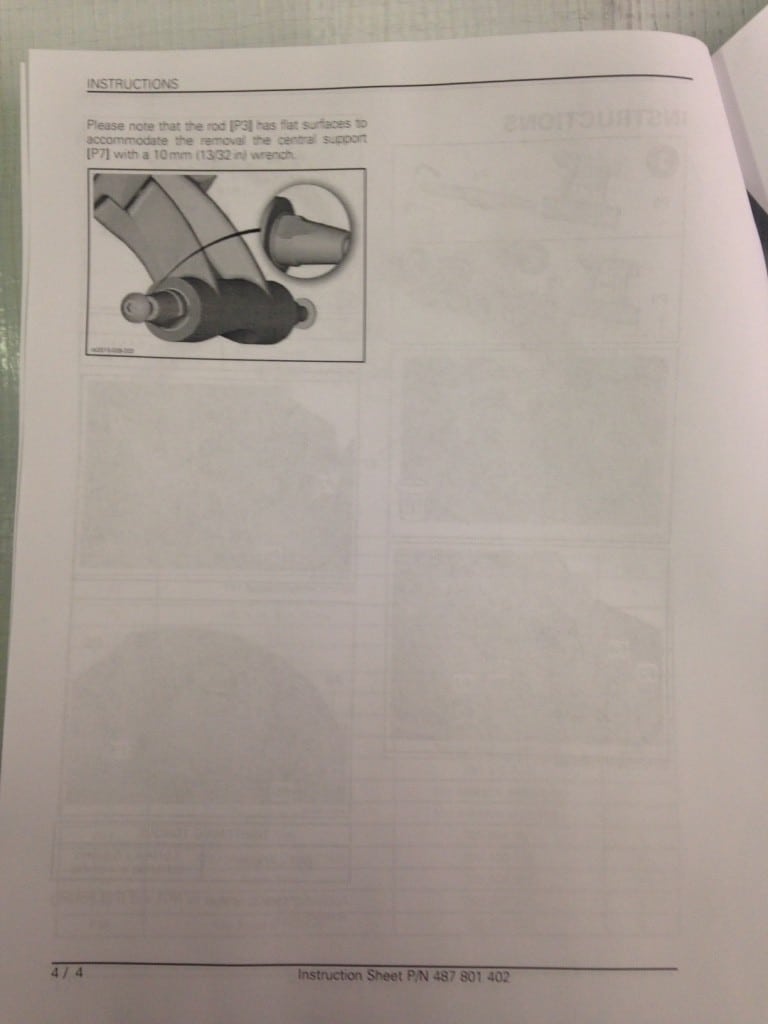 above is the last bit of install. Very simple and short instructions that we feel that anyone with 30 minutes of free time could do.