It can be very frustrating when you go out to hop on your Jet Ski and find out that it won't start. I've created a list of the most common reasons why your Jet Ski won't start and what you can do to fix the issue.
WARNING! Batteries and the starting system of your jet ski carry HIGH ELECTRICAL CURRENTS, which can hurt or seriously harm you if you don't know what you're doing. If you don't know what you're doing, please have your local dealer look at it for you.
Dead Battery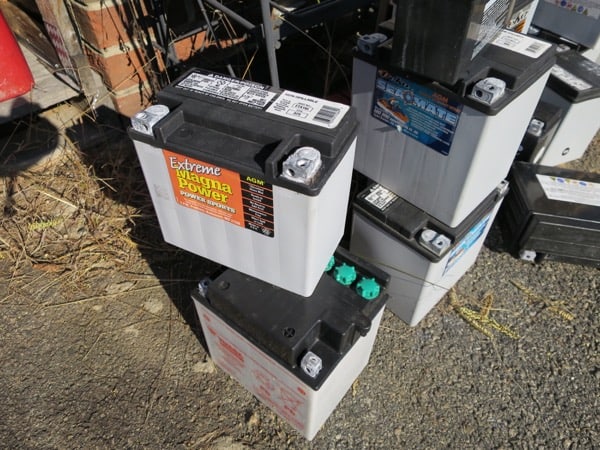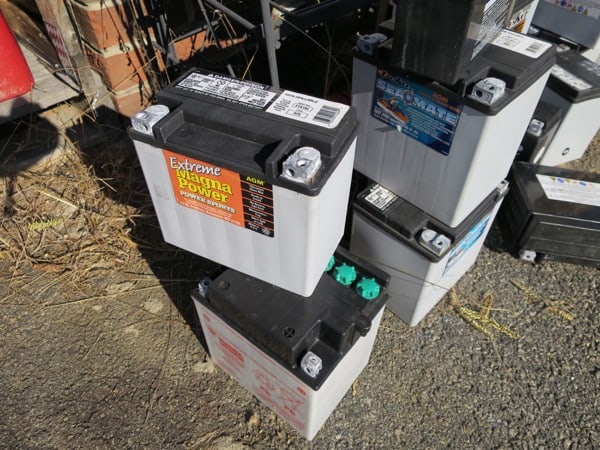 Having a Dead Battery is usually the biggest reason why your Seadoo, Yamaha, or Kawasaki jet ski won't start.
8 out 10 times, it's the battery. Even if you charged the battery or it's a new battery, it still can be the battery causing the jet ski to not start. Even if you think the battery is good, check the battery. We talk more below about how to check the battery.
If you put the key on and nothing happens then, the battery is completely shot and needs to be replaced.
If you put the key on and the display turns on, but when you press the start button, and all you hear is clicking that means the battery is weak. A weak battery will need to be charged.
You may also like this post: REASONS WHY YOUR JET SKI BATTERY DIES
To charge a battery, you want to use a smart battery charger (Amazon Link Ad) that does not exceed 2 amps. Also, you need to let the battery charge for hours, or overnight to get it to be fully charged. To keep the battery from dying all the time I highly suggest getting a Solar panel like this one (Amazon Link Ad). Just hang the solar panel off to the side when you're not using the jet ski.
Sometimes you'll need a new battery. Your local dealer can help you find the correct battery for your machine.
One Solid Click or Thud
If you go to start your watercraft and all you get is ONE solid click or thud, then the Starter Relay (Amazon Link Ad) has gone bad. Also, you know the starter relay is bad is when you press the start button multiple times before the jet ski will finally start.
I have even had customers tell me the procedure to start their watercraft, like waiting for the dash to turn off, then you press the start button 11 times while tapping the handlebars 4 times before it will start. There is no special procedure for starting a jet ski, and if you have to do something very similar, you need a new starter relay.
The starter relay is the device that sends the power from the battery to the starter motor to turn the engine on. The way you determine if the starter relay is bad or if the battery is bad is by the clicks. A bad battery will cause the starter relay to make multiple quick clicks, while a bad relay will do only one click when you press the start button.
Your local dealer will more than likely have Starter Relays in stock. For some model Jet Ski's, I highly recommend letting the dealer install them as some can be very painful to install. It's only a couple of wires, but the location of the relay can be very difficult to get to, and having the dealer do it could be worth it.
Battery and Starter Relay are Fine, now what?
If the battery and starter relay seems fine and has passed all test above then, I would check the battery again. There have been plenty of times where the battery charger says the battery is charged and ready to go, but when I put a load tester on the battery, it was a different story.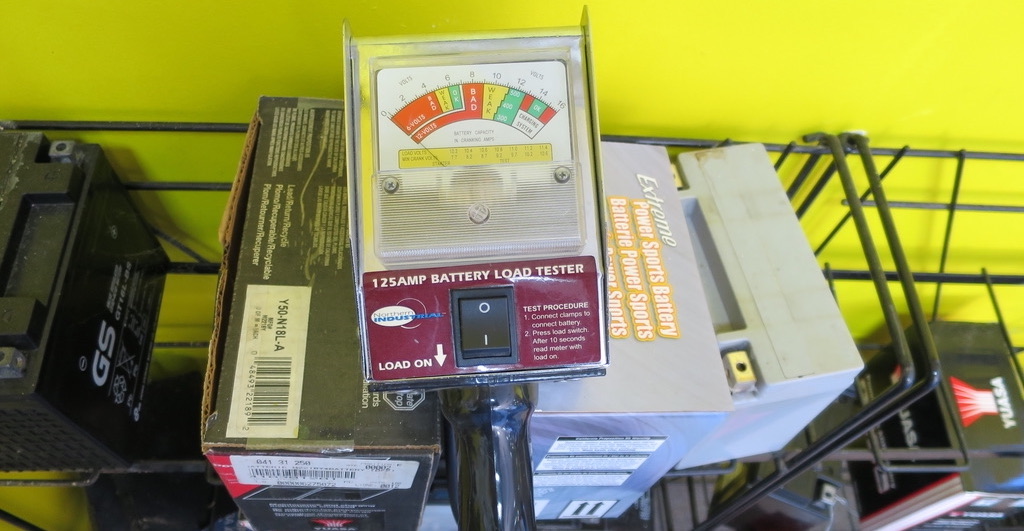 I would even take the battery to your local dealer or even an auto parts store to have them load test the battery to make sure it's okay.
If the battery passed the load test, the gauges come on, and the starter relay is good or has been replaced, then you only have a few more options left. The next thing in line is the Starter, and it could have gone bad. It's not common for the Starter to fail, but the starter relay and battery will fail eventually because of the stress they go through (they're wear-and-tear items).
If you have gotten to this point, you'll need to take it to your local dealer. If the problems are beyond the battery and starter relay, then something is going on beyond your control. Your local dealer can hook the machine up to the computer to see what is going on and what needs to be fixed.
Sucked Something Up
It's rare, but one reason why your jet ski won't start could be due to you sucking something up. A stick, rock, or even rope can get in there and wedge itself in keeping the pump and also the engine from spinning over.
I go into more detail about this here. Usually, when you suck something up, you notice it, but maybe a friend returns the machine and doesn't tell you about it, and this would lead you to this conclusion.
Sum Up Jet Ski Won't Start
Why your jet ski won't start can be a bad or weak battery, bad starter relay, bad starter motor, or you sucked something up.
8/10 times a jet ski won't start is due to a weak battery or bad starter relay.
In rare occasions, the key or other electronic parts could be the reason why your jet ski won't start.
If your jet ski clicks once when you hit the start button then it's more than likely the starter relay.
If you have to press the start button multiple times or put the key on and off before the jet ski starts then it's a bad starter relay.
If your jet ski clicks multiple times when you hit the start button then it's a weak or dead battery.
If you've put a new battery in your jet ski and it still won't start then it could be that the new battery is dead and needs to be load tested.
Never go off on what a voltmeter says but instead what a load tester says when checking if a battery is good or not. You can get load testers at many stores but most auto parts stores will have a load tester you can use for free.
If your new battery load test fine and the watercraft still won't start then it could be bad grounds or other electrical issues.