Looks like Scarab is going to be releasing a new model of the 165 called the Ghost. Called the Scarab 165G which the "G" stands for "Ghost" is a new entry model of the 165.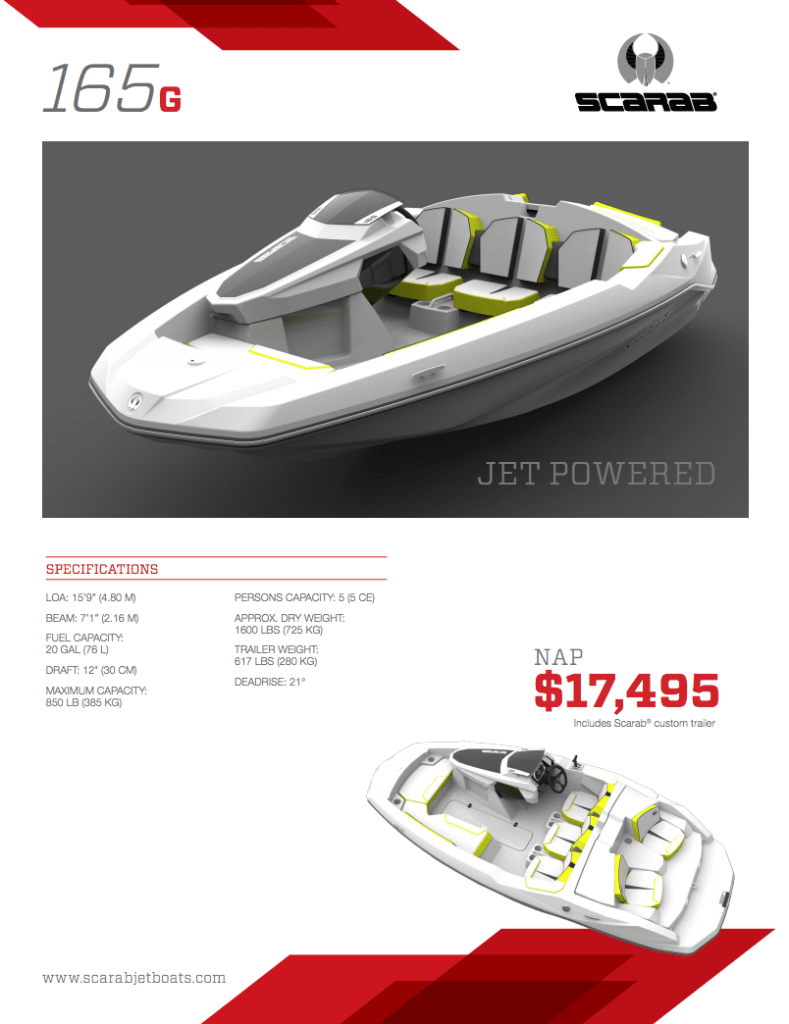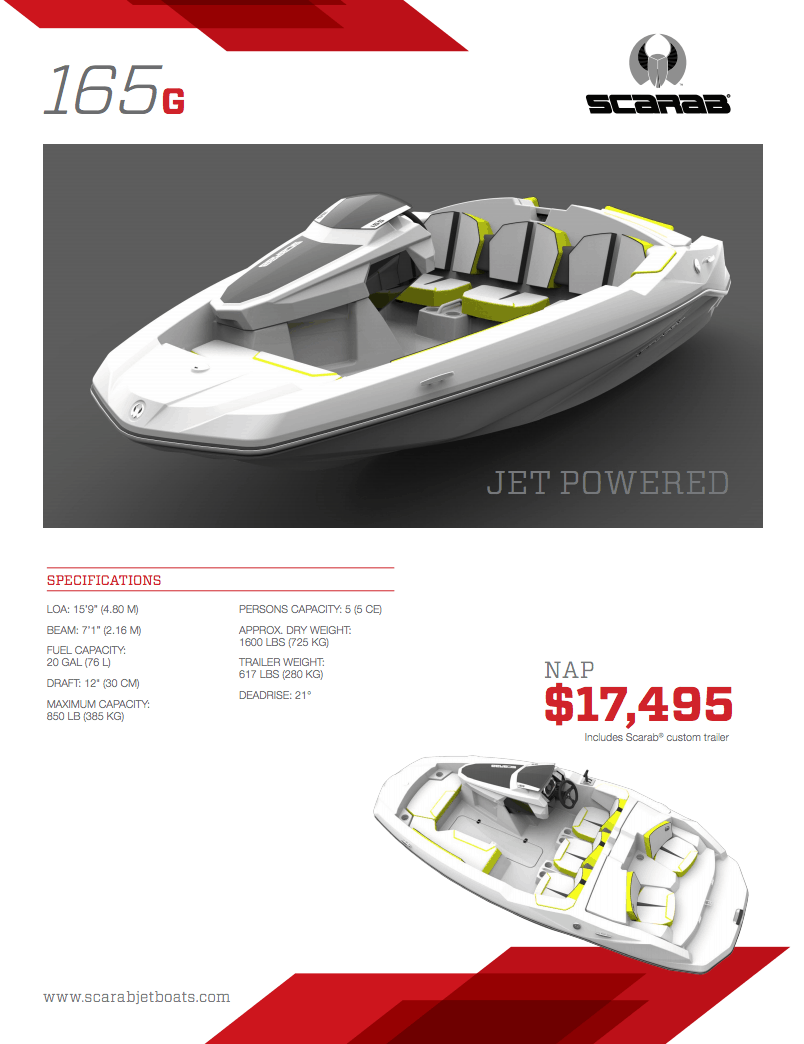 Ghost (Great Name)
Let me first start off saying that the name Ghost is a great name. At first I hated that name, but then I started thinking that no one else uses real names for boats. Every manufacture uses these complicated boring names like "185SS" or "225 HO iSS" or some type of number and word combination.
That's to complicated and boring. 
But Ghost is simple, yet easy to remember and say. Its so much easier to say "I'm looking for the Ghost model" and not "165 HO Impulse". I would love to see more models follow this, like the 195 Raptor. Cool boats need cool names, just sayin.
Super Affordable
The 165 Ghost is going after the "Jet Boats Under $20,000" market. Some of the numbers that are being tossed around is under $18K.
A 5 person jet boat for under $18K is a great deal. That's in the price range of Jet Skis. Seadoo's most expensive model is around $17,500 price range. But we can't compare a fully loaded Seadoo to a Entry Level Ghost.
Entry Level
The Ghost is trying to be what the Sparks are in the watercraft world. An entry level boat that gets you on the water with a great price. Scarab has gone way above that and over delivered. I haven't put my hands on one yet, all I got is the computer pictures, but from what I see its going to be a real winner.
I only get this excited about a machine if I'm considering buying one, I got this excited about a Spark and ended up buying the first one (love that jet ski!).
The Ghost is giving you everything you love about the 165. The rear facing seats. The Sporty look with bold lines. Jet Drive with ease of control.
Bad News
There is some bad news. The Ghost will not be coming with a radio, but in a world with Bluetooth portable radios is that really a problem? The Ghost is meant to be the basic sport boat of the market. Not everyone needs or wants the fancy towers and such. The Ghost gives you the freedom of a jet ski but the comfort of a 16 foot boat.