It was quite odd that Sea Doo didn't come out with VTS (variable trim system) right away with the Sparks. It only made sense to have VTS on such a nimble watercraft. At least for 2015 Sea Doo finally gave us the VTS we all wanted and in this article we will be talking about what's in the box and how hard it will be to put one on.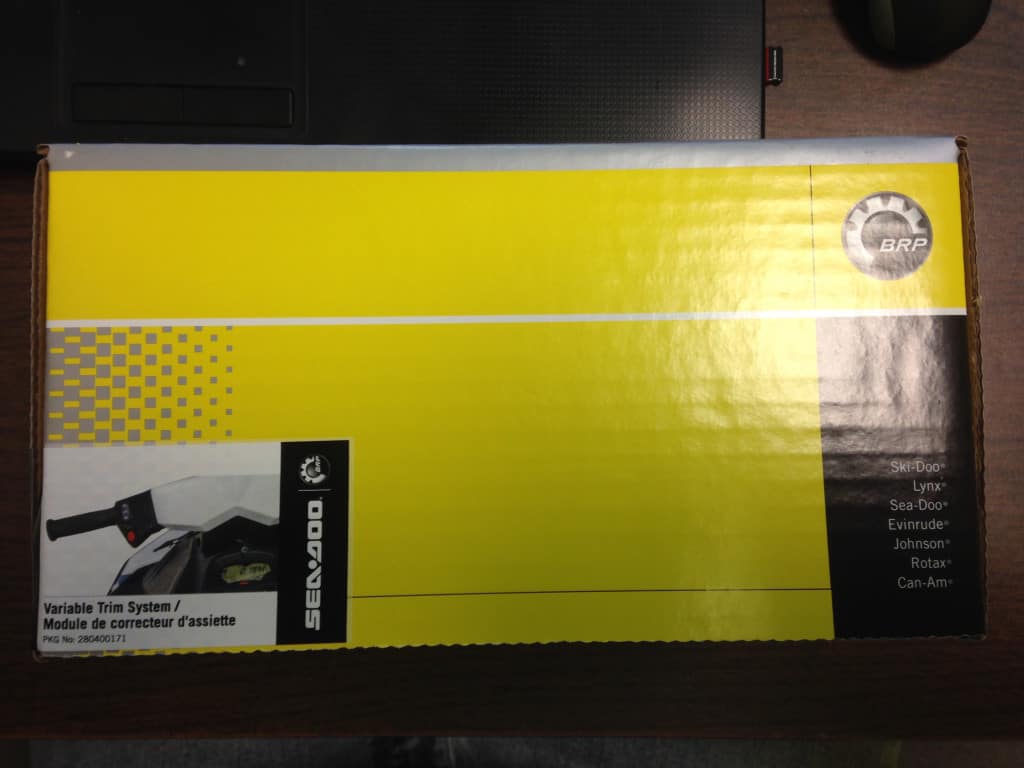 The VTS comes in Seadoo's standard yellow box with all the parts and the instructions. I hope that this doesn't upset you but this kit only works on iBR models only. Also all the major components such as the VTS motor and VTS hardware is already on the iBR models.
Sea Doo being clever like they do, combined the iBR motor and the VTS motor into one to make things a little simpler. So with this kit all your really getting is the button and chip that allows the functions to happen. Not a huge deal breaker as the VTS a highly needed feature for the Spark.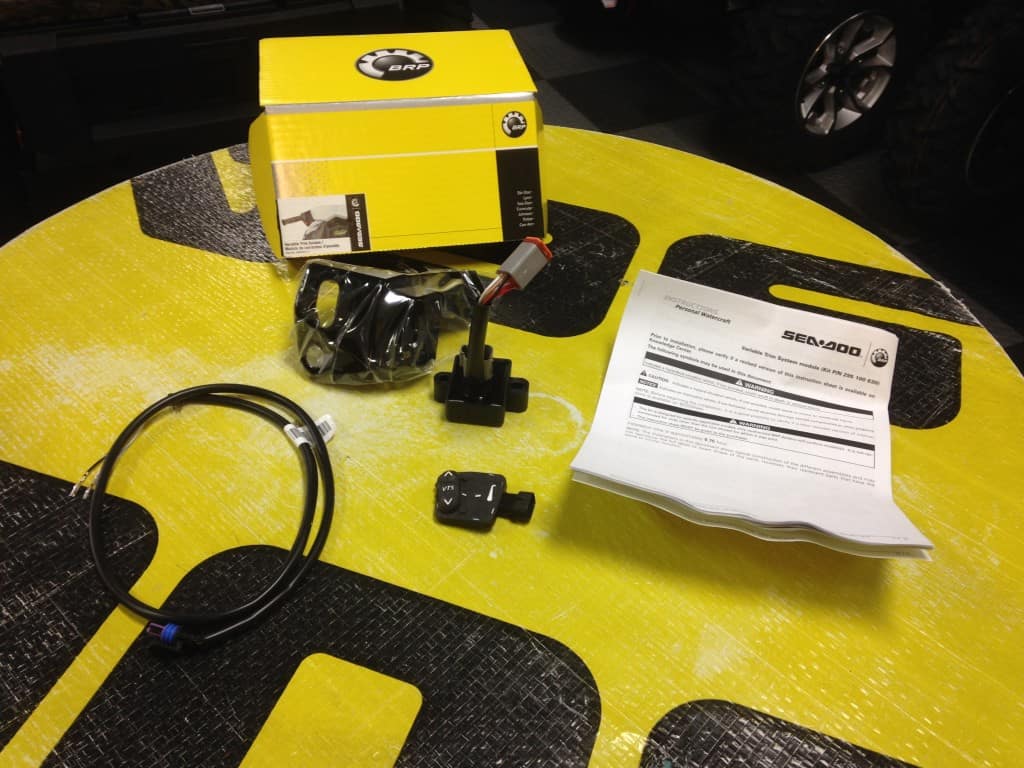 The instructions do say it can take .75 hours to install. I feel like it really doesn't take that long but I've got a little bit experience in putting these things on. The hardest part is figuring out the pins that connect to the button.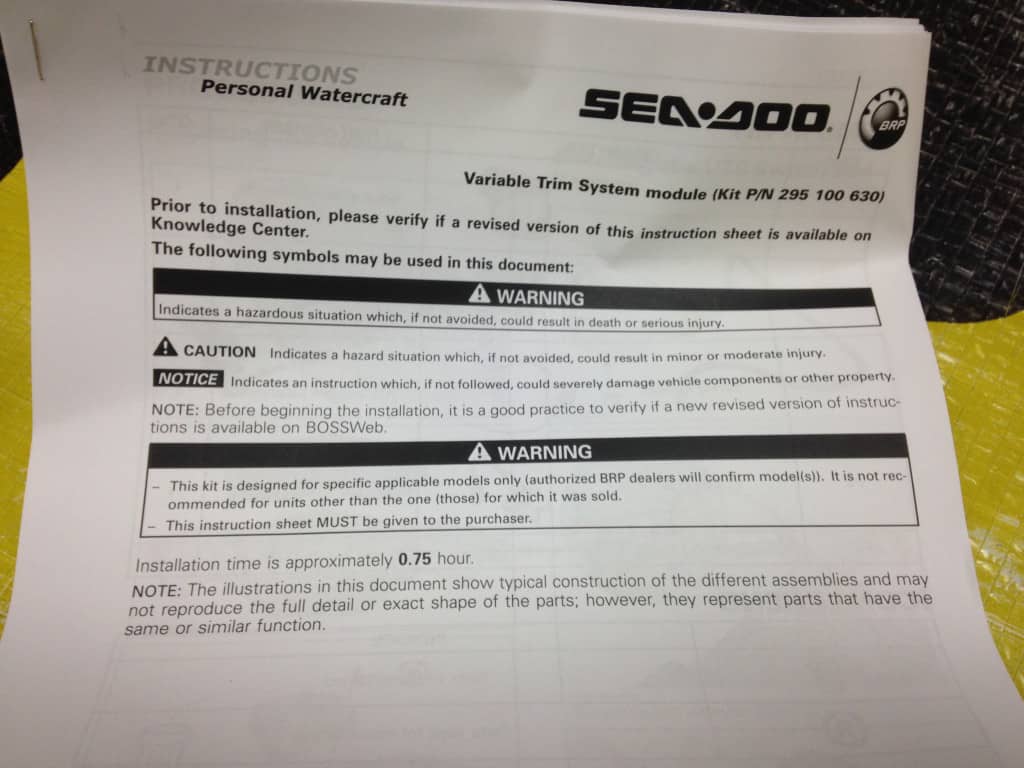 An added benefit that no one mentions about getting the VTS kit installed on your iBR model Spark is that it will allow you to fine tune neutral. On any jet ski you don't have a true natural. The neutral on a jet ski is just in between forward and reverse. So the iBR will just sit in the middle but you could always adjust this on the bigger models with iBR using the up and down arrows while in neutral.
Once you have VTS installed on your Spark all you need to do to adjust neutral is to place the watercraft in neutral and then just move the VTS up and down buttons to find the most natural for your craft.
Also for my techs out there you can now move the iBR bucket up and down to be able to get to the pump a little better. Powering on the Spark and holding down the reverse lever will bring up a menu for you move the bucket by pressing the VTS buttons.