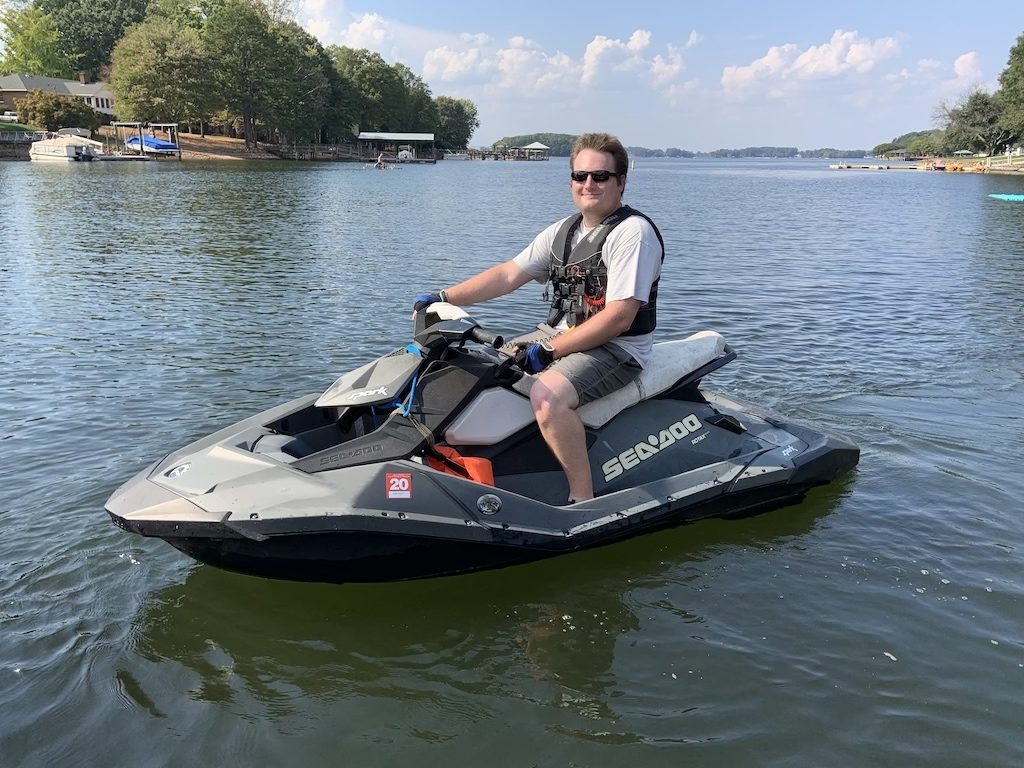 Who Is Steven In Sales?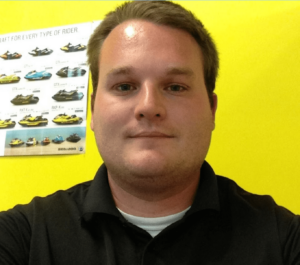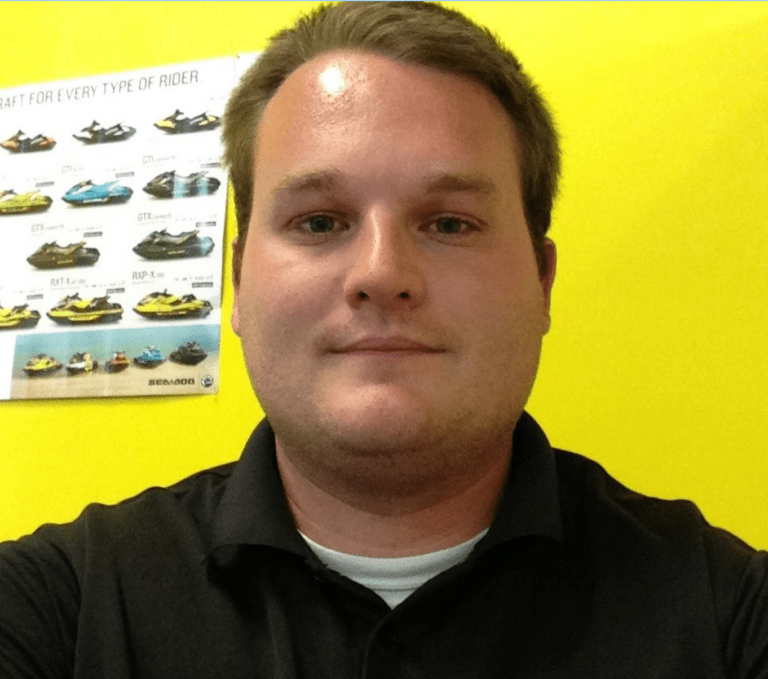 steveninsales.com is a site about me, Steven and where I give advice on Powersports toys. I got started in the Powersports industry when I was a teenager and my mother gave me two options when I was old enough to work – work at this pizza place or work at this jet ski dealership. Being a teenager I took the obvious and went with the jet ski place since I could "play on ATVs and Jet Skis all day". It turned out to be the right choice as that pizza place closed down a couple years later.
Disclaimer 1: StevenInSales.com is a participant in the Amazon Services LLC Associates Program, an affiliate advertising program designed to provide a means for sites to earn advertising fees by advertising and linking to amazon.com or myhabit.com.
Disclaimer 2: This website, StevenInSales.com, is for information purposes only; you have no guarantee of success, under no circumstances will StevenInSales.com be held responsible or liable in any way for any claims, damages, losses, expenses, costs, or liabilities whatsoever. Always consult your local dealership for your exact needs.
Started At The Bottom
When I started I was at the bottom of the totem pole and I loved it. I got to pick up jet skis from the lake, I got to use an ATV to pull customers jet skis into the storage lots for service. I even got to help the tech's with some minor stuff and help the techs that put the new jet skis together. I also help run the parts and service counter. Parts and service were where I learn a good bit of my knowledge of jet skis and looking at charts and learning the common problems people would run into.
One day the opportunity came up to be a tech that puts the units together. I knew the product very well at this point and wanted to try new stuff so I started doing that job. It took time to learn it all, let me just say when you buy a jet ski or ATV and have to pay a prep fee it is worth it as that job is not easy! I did this for 6 years and learned a lot. I even started fixing jet skis and troubleshooting them too.
Since it was a small family run dealership most of the people there often had to help out with other duties. You could find me still helping behind the parts and service counter and doing tech-related jobs to even working in sales.
Learned A Lot
I spent a lot of time learning the materials and really digging in deep in the products, so much so that I was able to deliver all the units I put together and really show people how everything works.
It was at this point that I started to realize that there is not much information on the internet about jet skis and the common problems people have. If someone wants to know anything about jet skis they had to go to a dealership and get lucky to find someone there who knew anything about them.
Moved Into Sales
Since I knew so much about the products I was a prime candidate for moving into sales. The funny part is that I turn down the sales position 2 times because it would be commission and in the winter you made no money.
I was worried I would be loosing money if I got into it but on the 3rd time we worked something out and I went into sales. Sales were very hard for me as I sucked at it. But my knowledge of the product was what allowed me to get people to buy from me, it's like how people can talk for days about stuff they like – that was me with jet skis and Powersports stuff.
A Jack Of All Trades
I would still do other things like work on the jet skis, put them together, and work the parts/service counter too since I knew all that stuff. Over time I learned that there was not a lot of info on jet skis and such and customers were completely lost on where to look. I learned that if someone is willing to buy a $15,000 jet ski they would want to learn as much stuff about it as possible.
I had this storage of useful information and people would tell me I knew a lot about the product. I was often surprised that people would come in and talk to me and tell me the last sales guy they talked to did not know anything or much at all of the product. That got me thinking, how can I talk to more people to let them know more about the products and even help them with common service type questions too.
Created A YouTube Channel
So I created a YouTube channel and made videos. I was nervous every time I made those videos but like a machine, once you get me talking about the product I could go on and on about it. So that is what I did, I made videos and in the videos, I did my sales spill and talked about information and focused on the info you couldn't get anywhere else. I showed parts of the machines that no one else would show and focused on things from the perspective of "if I was buying this what would I want to see".
Something More Than Video
The videos were great, but sometimes people want to read something or know something right away and not want to watch a video and wait to find the info. That is where this site, steveninsales.com, came from. I never made a website before but said why not and here we are. The goal of this site was to be a go to point for my customers for the common questions they would have.
It was common for people to suck up ropes into their jet skis so I wrote a post on that and when they emailed me I sent them the link so they knew what to do. Then the search engines really started to see my site and I got many people from all over the world talking to me and asking me questions. Pretty much every post on this site is a question I would get on the products and since I worked years in the industry it was easy to write. I do love getting the emails from people thanking me for this site and I'm glad to help.
What I Do Now
I have placed ads throughout this site and that is how it makes money which I use to run and pay for things to keep it going. I even wrote an ebook on buying used jet skis. Since this site needs so much attention, I have stopped working at the dealership and now spend most of my time learning even more about Powersports stuff and running this site. I continue to add new content and answer the questions I get all the time from people all over the world. I sometimes help out at the dealership, but for the most part, I have taken this site on full time. It's not easy, but sometimes you got to do what you love, and I love knowing that I'm helping people when they could not find help anywhere else.
Contact Me
You can reach me through the contact form here.
Socials