Sea-Doo has released their 2020 line up of watercraft. So let's go over all the good, the bad, and the ugly for the 2020 Sea-Doo line up.
I'm also going to talk about the one cool thing they're doing at the end of this article that really needs to be brought to light.
The Good
The two biggest things Sea-Doo has done for 2020 is the new GTI body and upgrading the 155HP engine to 170HP.
New 170HP Sea-Doo Engine
The engine upgrade is even bigger than the new GTI Hull if you ask me.
That 155HP is the most bulletproof engine Sea-Doo has ever made, and they made it even better with more power and ACE Tech. Not only will the GTI get the new engine but the GTX 155 and the WAKE 155… or I should say now the GTX 170 and WAKE 170.
This amount of power is ideal for pull sports which have become the norm for jet skis lately. You get the right amount of power without the worries of a supercharger. It's the Goldilocks of engines.
New Sea-Doo GTI Hull – Polytec 2
With 2020 all GTI models, GTR, and Wake 170 will be using the Polytec hull Gen 2.
This new hull has a woven fiberglass inner skin along with the Polytec material. What this means is that you get the benefits of both fiberglass and Polytec. The rigidness and strength of fiberglass but the impact and scratch-resistance of Polytec.
The move to Gen 2 also helps confirm that Sea-Doo is all in on Polytec and will for sure bring it to all their models. You can't blame them, lighter and more durable just makes sense. It also puts the competition years behind.
Anyone who has owned a jet ski for more than a month knows that stability of a PWC is essential. With the new GTI hull, Sea-Doo has made it an inch wider and lowered the center of gravity for passengers. This will make riding more than one person so much nicer and getting on and off the PWC easier too.
If coming from a Spark, this hull will be a night and day difference in comfort.
More Storage on Sea-Doo GTI Hulls
It has to be said, storage does matter, and Sea-Doo is giving us more on the new GTI, GTR, and Wake 170 models.
It's 12 gallons more than last year, that is 42.5 Gallons total with 40 of that being the front. This is close to the amount of total storage you get on more expensive luxury models from the competition.
It's like finding out your Kia Rio has as much storage as the Ford Expedition. It's kind of a big deal.
Fully Integrated PWC Sound System Option
I've got to be clear, not all Sea-Doo GTIs come with a sound system, but you can get one added from the factory. This means your dealership will have to order them like this from the factory and dealers only order models a couple of times a year.
Even if you get a model without the sound system, you can always add it later as it's made for that PWC.
It's not an afterthought like other manufacturers try to pass on.
Watertight Phone Storage
Just like the bigger GTX and RXT models, all the GTI + WAKE + GTR's will come with a watertight phone holder located in the glovebox.
It's crazy that it's 2020 and this is not a standard across the industry.
Everyone today has a phone, and jet skis are bumpy. It only makes sense to have a safe place to store your phone during your ride on your jet ski. Sea-Doo has done well on this one, and the competition should pay attention.
New Sea-Doo GTI Seat
With the new GTI hull, you're also getting an Ergolock seat. It's not as nice as the bigger GTX or RXT seat but lightyears better than last years and the competition.
The Ergolock seats are made for humans to sit on; they model the curves around a real person sitting on a watercraft. It hugs the knees the best and gives the best lower back support.
This is important for anyone who wants to ride for more than an hour.
The Timing of the Sea-Doo GTI Release
Just want to make note that the timing of the new GTI is perfect. They released the Sparks back in 2014, and the next natural progression for them will be the GTI.
With the new body and all the new features, it makes the upgrade to GTI from Spark very logical. I'm sure you're going to see a lot more people trading in there Sparks for GTIs.
The GTI
The new hull of the GTI is bringing many of the features that it's bigger brother already delivers.
The ability to remove the back seat for lounge seating. Quick connects for gas, ski pylons, and coolers. Along with the stereo system option, it's like having a slightly smaller and more affordable GTX or RXT.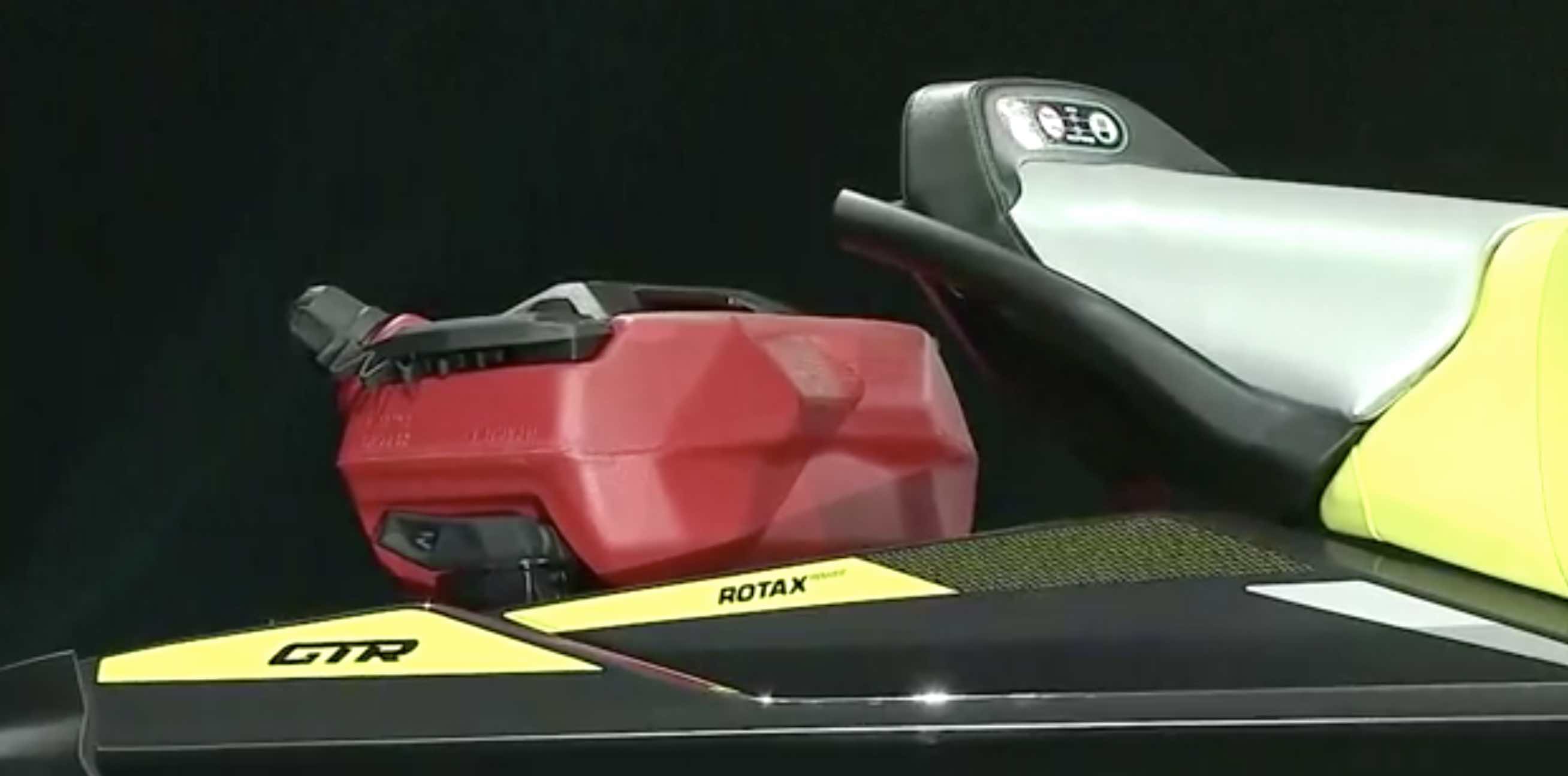 With this much ability to upgrade the PWC and do it super easy, it puts Yamaha and Kawasaki miles behind. Sure, they can scramble to make clip on this or that, but it will always be an afterthought. Sea-Doo has it planned out and hitting all the marks that a rider will ever need.
New GTR
The GTR is based off the GTI line up, it's just a GTI with a bigger engine and more racing features. It makes sense for it to get the new hull too.
What is even more exciting is that it has a lighter Polytec hull. With the same 230HP engine this thing is going to be a blast.
Not only that but you get all the extra's that come with a GTI like more storage and the Quick Linq system.
WAKE 170
The little WAKE is also based off the GTI hull and will get the new hull too.
What is most exciting is that the WAKE will get the new 170HP engine. The WAKE 170 and the GTX 170 are the two that will benefit the most as both needed this bigger engine. Not saying the 155HP was lacking but the WAKE does a lot of pull sports and needs the extra power. The GTX is a bigger ski and needed it for the extra weight.
I also love the new colors this year for the WAKEs. I really love the WAKE PRO's new color better as the blue hull is a nice touch.
GTX and RXT
Sea-Doo is sneaking this one in, for the GTX and RXT bodies they now have the same 18.5 Gallon gas tank as the Fish Pro. Coming from 15.9 Gallons last year this is a nice upgrade. This puts it in line with the Yamaha.
All I have to say, it's about time.
GTI VS GTX
I'm looking over the specs of the new GTI hull and GTX; I see something interesting.
GTI Width = 49.2″
GTX Width = 49.4″
GTI Height = 44.8″
GTX Height = 44.8″
GTI Legnth = 130.6
GTX Length = 135.9
The height of both is the same.
The width matters when you're docked and boarding the PWC and both numbers are very similar. So similar it makes you wonder why buy a GTX if you only care about stability?
The GTX is 5.3 inches longer, and yes that does matter a lot for rough water.
In 2019 the GTI was 48.5 inches wide, that little bit extra does help a lot. The closest competitor is at 48 inches.
All I'm pointing out is that the GTI is a fantastic bargain for what you get hull-wise.
The Bad
The biggest bad, no love for the RXP-X.
Though it's to be expected as Sea-Doo will do the GTX and RXT first. Then move to the GTI and lastly the RXP-X.
Some good that is to come from this is that the GTI new hull hints to us what the new RXP-X hull will be for either 2021 or 2022.
The RXP-X bottom hull is its own beast but takes sizing and clues from the GTI. If the GTI is rocking a Polytec hull, this means an RXP-X will too.
An even lighter RXP-X with an already stupidly powerful engine is what everyone wants.
Where's My RXT?
It looks like Sea-Doo got rid of the RXT, my personal favorite Sea-Doo.
I can't blame them for this as it did not fit well and the GTX was the better value.
We still have the RXT-X, and that is fine. A decluttering of models is what all these manufacturers should do.
The Ugly
The gauges, especially on the GTX and RXT models, is just flat out wrong.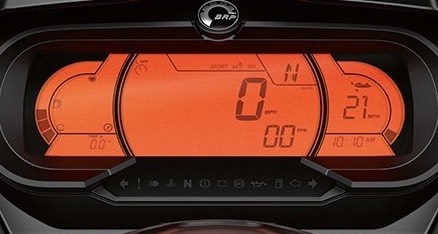 It's a gauge they use for their off-road and Spyder line up. You end up getting people asking why there are turn signals on their brand new Sea-Doo!
Not only that but Yamaha is killing them with the Colored Touch Screen on the FX.
I can understand this on the GTI, GTR, or even Spark series but the higher-end models there is no excuse.
I know a touch screen is not practical on a bumpy jet ski and they don't work well with wet fingers but still. Even if it was not touchscreen but a colored display it would be better.
I have one more ugly, why no Spark-X?
The Trixx has been proven a huge hit so why no Spark-X or Trixx with a 110HP engine? We know you can do it and the people want it, so why not?
The Cool
I've never had a cool section before, but Sea-Doo is doing something so cool that I need to talk about it.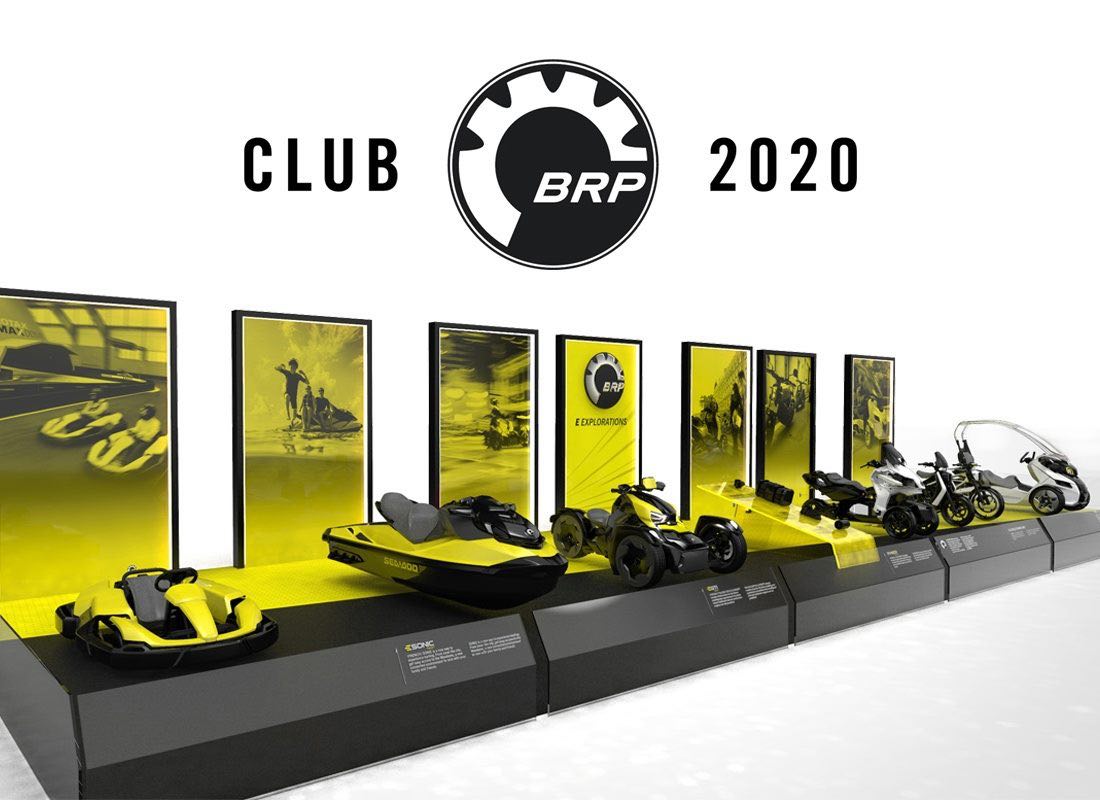 During the 2020 keynote, Sea-Doo showed us the electric prototypes (pic above) they're working on. With Tesla and renewable energy talk, it's only reasonable to expect more companies to go down this route.
I know at first glance an electric Sea-Doo sounds stupid. Everyone knows water and electricity doesn't mix.
This fear is misguided, and when Sea-Doo does it, they'll for sure do safety first. I'm not concerned about this, especially since we already have batteries and electronics on boats for years and it hasn't been a big issue.
Electric Sea-Doo
Out of all BRP's electric prototypes, the electric jet ski makes the most sense. You have a lot of customers who live on a body of water and have their own dock. A jet ski is not used for long travels but rides around the local body of water for most people.
They can charge the Electric Sea-Doo at their dock, and be ready for the next ride. No need to fill up or pay for the expensive lake gas.
Electric Solves The Gas Problem
One of the biggest hurdles for new jet ski owners is figuring out how to put gas in their PWCs. It may sound simple, but many of these people don't live close to a gas pump. This means carrying heavy gas cans down to the dock. These gas cans come in 5-gallon sizes, and with many watercraft having over 15-gallon tanks this means 3 trips. Many of these docks are often located several flights below their homes.
Not having to carry gas down every time you want to ride or the kids forgetting to put gas in the PWC when you want to ride is a huge benefit.
Less Maintenance On Electric Jet Skis
An electric jet ski would also cut down on the maintenance. The dealerships might not like that, but the customer will.
Due to EPA regulations, many dealers can't change the oil on the water, if electric jet skis are like electric cars they won't need motor oil. This boils down to the dealership being able to do more service work at the dock; thus, the customer not having to bring their PWC in as often.
The Range Of Electric Jet Skis
The only downside will be the range. Jet skis are already limited to 70mph, but most people like to stay under 60mph which an electric jet ski should hit no problem.
The truth is that it requires a lot of energy to move an impeller in water. Just think about yourself in a pool and trying to move your legs back and forth – it's not easy when you're in the water.
No one is going to buy an electric Sea-Doo if they can only get 30 minutes of ride time out of it. Maybe 2 hours because people tend to stop and go. If you think that is not enough time keep in mind that the average jet ski consumes 10 gallons of gas at wide-open throttle and has a 15-gallon gas tank. This means 1.5 hours of ride time, but you get more than that because most people don't ride for 1.5 hours straight without stopping.
If Sea-Doo can hit the range just right for the electric PWCs, it will for sure be a winner for a big part of their market. Sure, it won't do well in rentals (maybe?) or long-distance riders, but it will do well for the majority of people who live on a body of water and who ride every few days.