After selling and riding many Sea-Doo Sparks, I've come across some features that many people didn't know about the Spark.
You'll be amazed by the features that Sea-Doo doesn't tell you in the brochure and even their own website.
1. Modular Body
The great thing about the Spark is that it's made of out of material called Polytec which, simply put, is plastic.
What this means to you is that if someone accidentally damages a panel on the Spark, all you do is order a new panel. No need to go to the fiberglass shop to get a patch. You can patch the damaged plastic, often it's easier, and the dealer can do it, but being able to fully replace the part is nice.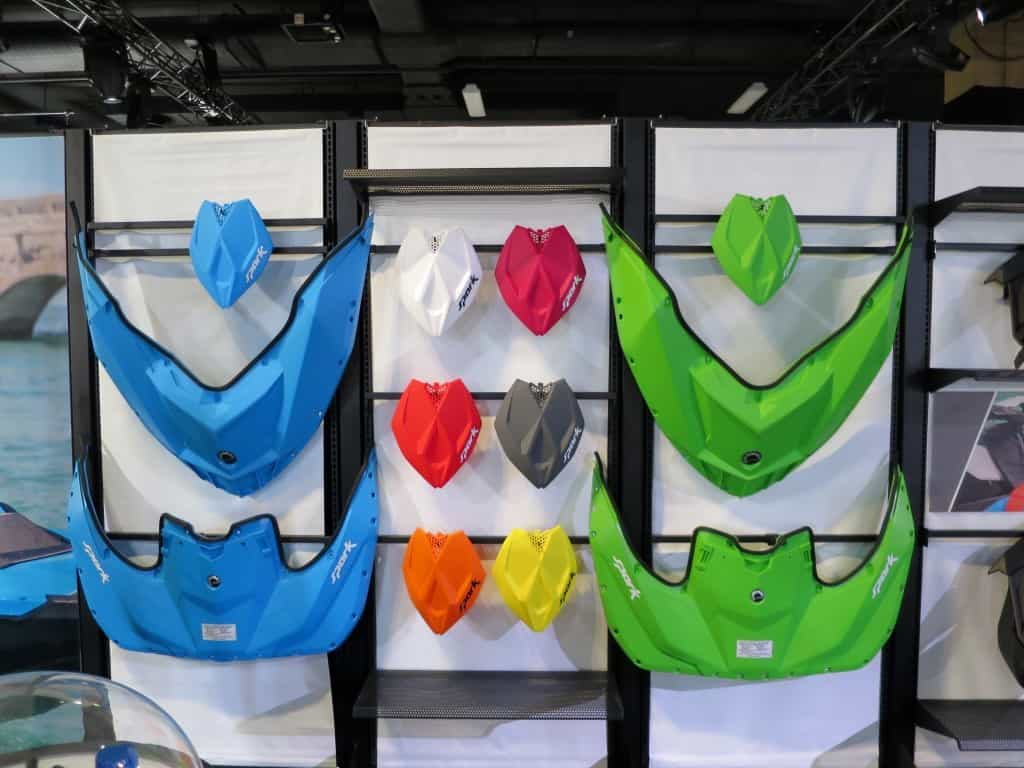 This also works great if Sea-Doo comes out with new colors. It's only 3 panels that determine the color of your Spark, and they can be swapped out in about 20 minutes with the right help. You can also mix and match different colors if you want that.
2. Faster Than You Might Expect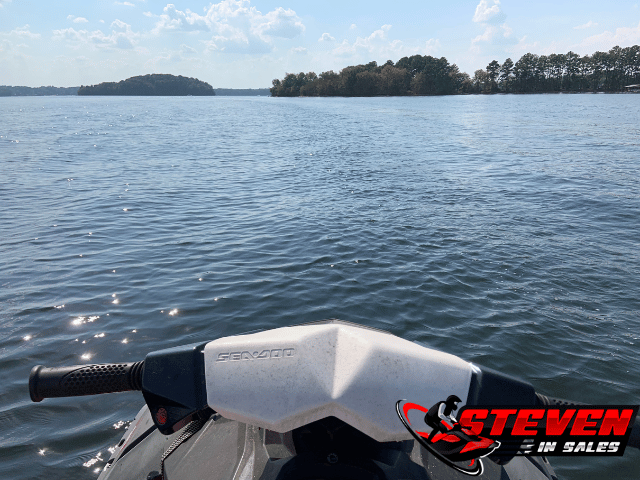 People wrongly worry that the 60 HP or the 90 HP are not enough power, but really it's overkill for most people.
The 90 HP Spark can do 50 MPH, which is faster than many people new to jet skis even go. You'll be amazed how many customers I got that didn't go over 35 MPH because it's faster than they realized.
Doing 50 MPH in your car is nothing because you have a roll cage around, with a heavy car, and it's simply not impressive. A jet ski is lighter, nothing around, and it's a different feel.
The 90 HP Spark even has enough power to pull tubes, I've even done it on my 3UP Spark, and I'm not a small guy.
3. Great On Gas
The Sea-Doo Spark is got to be the most fuel-efficient watercraft on the market.
Combined with the low weight and small engine, you get fantastic MPG. Even though the Spark has a gas tank that is half the size of a normal jet ski, it uses much less fuel than any other watercraft.
The fuel tank on the Sea-Doo Spark 7.9 Gal, and if gas costs $4 a gallon, it only costs about $30 to fill up. Other jet skis have 18 gallon fuel tanks, and that would be closer to $72 to fill up. Both will go rough the same distance, but the Sea-Doo Spark just does it cheaper.
You're not going to find any watercraft, except maybe a kayak, that will get you on the water and keep you on the water for as cheap as the Sea-Doo Spark.
4. Easy To Work On
Sea-Doo gives you a side access panel to get to all the major parts of the jet ski, but when it comes to major work on the Spark, you do have to remove the top deck.
Some might see this as a bad thing, but once it's off, it's the easiest watercraft to work on.
5. Lightweight
The Sea-Doo Spark weighs almost half of other watercraft on the market.
Have less weight leads to the Spark being better on gas, but also more playful.
You can spin the Spark and do more tricks, especially if you have the Trixx model. The Sea-Doo Spark is what jet skis are supposed to be, fun and something cheap to get you on the water. The other jet skis on the market are huge and the size of boats, and it's really not as fun as it used to be.
6. The Perfect Second Jet Ski
If you're looking for another ski but don't want to fork over too much money, then the Spark is for you.
If you have kids or friends, and you don't want them tearing up your fiberglass jet ski, then getting a Sea-Doo Spark would be your best option for a second ski.
The cost is cheaper than any other watercraft, great on gas, if they do damage it, all the top panels are modular, so they're easy to replace.
7. The Display Tells You Everything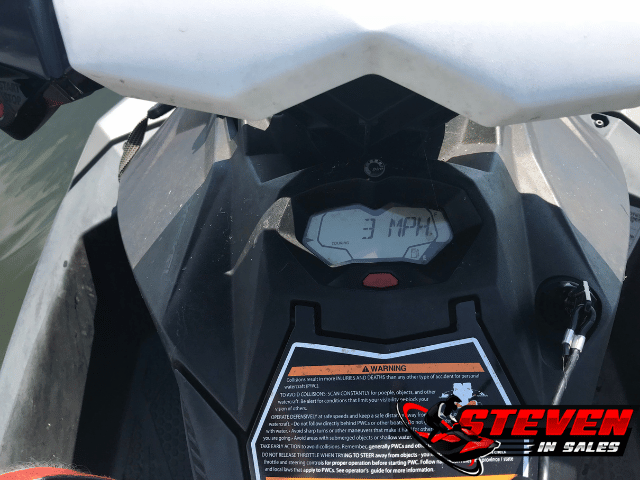 The display on the Spark tells you speed, rpm, gas, hours, and even trim on the iBR models.
On the 90HP models, you get two driving modes which change the ride of the Spark.
Sport Mode is one of the modes, and it allows you to unleash the full power of the Spark. The Default Mode is the other mode, and it's a slow take-off but still gets to top speed.
8. It's Reliable
I still have my 2014 Sea-Doo Spark, and it runs fine and had no major issues. It was one of the very first Sea-Doo Sparks the dealership got, so it did have a few recalls, but nothing major.
Sea-Doo has really perfected the Spark and along with it being simpler than other jet skis on the market, it's just been a good machine.
The engine that Sea-Doo used was used in their snowmobile lineup for years, so it wasn't a new engine, and it was one of their more reliable options at the time.
Sure, there have been a few people complain about the Spark, but people complain about all watercraft, no matter the brand. With Sea-Doo making and selling many Sparks, and Sea-Doo have the largest market share, you're going to have a few people with issues.
I beat the snot out of my Spark when I ride, and it keeps on going. As I approach over 10 years on my Sea-Doo Spark, I can honestly say it's been reliable.