I've had people tell me I'm taking this jet ski thing a little to far when I wear my gloves.
Too far??? I don't think it's far enough.
I don't wear jet ski riding gloves to be "that guy." I wear them because it makes sense. Let's talk about why gloves make sense and what is the best jet ski riding gloves.
Why Gloves Make Sense
Gloves make sense because you'll have a death grip when riding a jet ski. This is even more true for new riders.
This grip creates friction especially when it's bumpy, and it's always bumpy.
Friction creates blisters and blisters suck.
To stop the friction and blisters you wear riding gloves.
Not only that but some watercraft grips hurt your hands after a few minutes. (Looking at you every-watercraft-made-before-2002!)
Do It For The Grip
Let's not forget about the grip that riding gloves give to you. You keep a better grip on the handlebars which give you a better grip on the throttle and BRAKES!
Since everything is wet, grip is very important.
For example, If you don't have grip on the dock line then you don't have control of the PWC at the docks.
Some Stuff You Don't Want To Touch
Then there are the things you don't want to touch but have to anyway.
For example that splinter on the dock ready to be wedged in your hand. Or the who-knows-what-but-it-is-slimy in the bottom of your front storage compartment.
What's The Best Jet Ski Gloves?
Gloves made for motorcycles, ATV's, Pull sports, and many others will also work for PWCs.
I'm personally a fan of fingerless gloves because they allow me to be able to operate my smartphone without taking them off.
What you need might be different from what I use. So I've listed off the top 3 riding gloves below.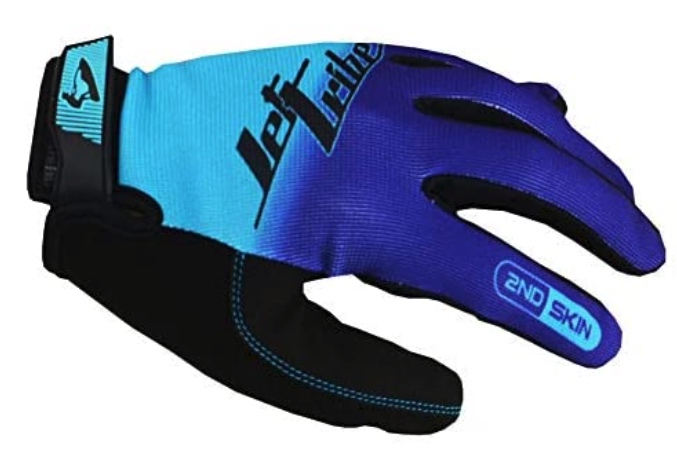 What I like most about this style of gloves is that it's made for watercraft in mind with its padding. Its reinforced palm is a really nice touch along with a sticky finger silicone grip too (for the throttle and brakes).
You also have the pre-curved fingers and palm for a more natural feel which also makes it easier to put on and off.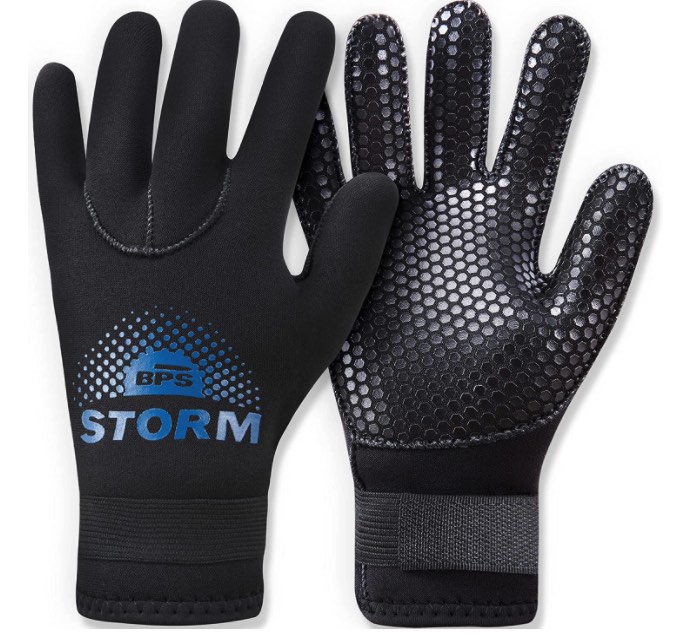 I needed to add neoprene water gloves to the list especially if you do any riding in the off-season.
This type of glove is what you want for a general-purpose jet ski glove but also is the best option if you ride when it gets cold.
An interesting thing about neoprene gloves is that they will feel the best just by the nature of neoprene. This is the same stuff wetsuits are made of and if you're already wearing a wet suit this will be a good option to go with it.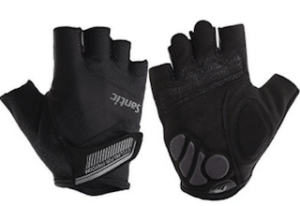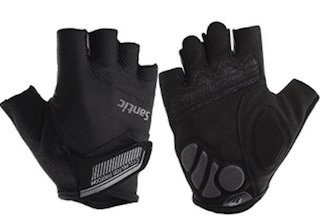 A personal favorite of mine. While they might not be jet ski gloves, they work great for jet skiing.
They're built for bikes, but they have the same protection and grip you would expect. Plus, they're fingerless which I love as I can use my phone and open that… ummm… water bottle.
But seriously, I love this style of gloves for jet skiing. They dry quickly from water or sweat. They're super easy to take off. And best of all have the soft foam insert to cushion the hands.
Oh, and the price isn't so bad either.
One More Thing
You might need to buy more than one pair. I have, not because I'm weird but sometimes each activity needs a different glove.
I wear different gloves for wakeboarding compared to jet skiing as both have different friction points and grip.
You also never know if your riders might want a glove as the handles in the rear are uncomfortable for them too. So I keep spare gloves in the dry bag.
I bet you didn't know there was so much to consider when it comes to gloves for your watercraft. You might not have thought you would ever need gloves. All I can say is that once you start wearing gloves on your watercraft it will be hard to go back.
Also…
Don't just stop at getting the gloves. There is much more jet ski gear you'll need to keep you safe and having fun. Check out my guides here on the must-have jet ski gear.